Thunderwolves drop tough one to Mustangs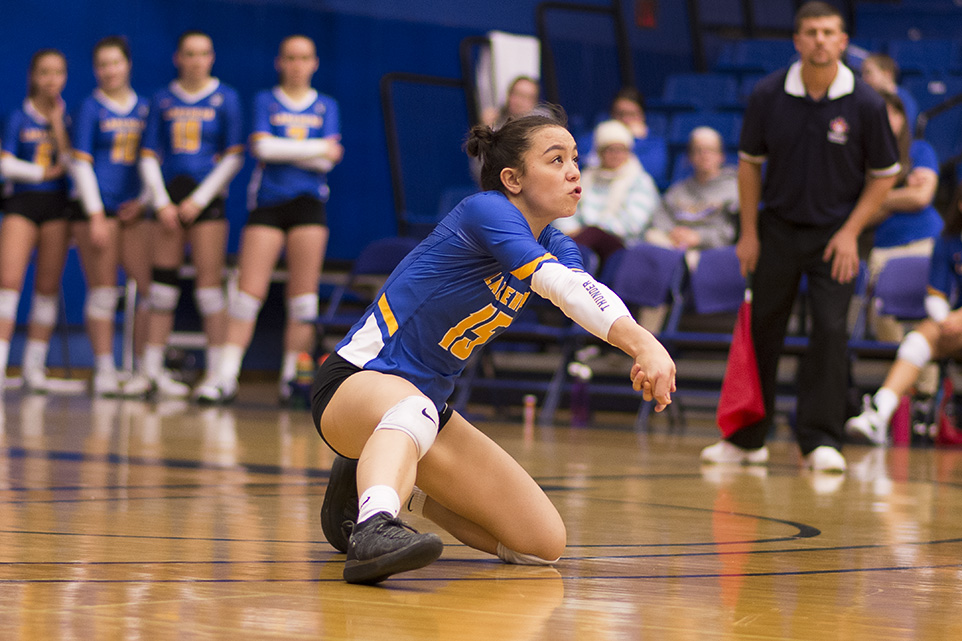 The Lakehead Thunderwolves women's volleyball team fell 3-1 to the Western Mustang Saturday afternoon at the C.J. Sanders Fieldhouse. 
Despite losing the first set, the Thunderwolves had a strong start. They battled to keep the first set going, losing it 27-25, then came back to win the second set 25-22.
"We played a very good team in Western tonight. They are big and physical but we were able to play with them," said head coach Craig Barclay. 
The Thunderwolves found themselves falling behind in the third set and despite a couple of great blocks and solid rallies, couldn't catch up. Western took the third set 25-17 and the fourth set 25-9.
"It was a great start for us tonight and we are still learning how to play a full three sets," said Barclay. 
"We will get through video tonight to see what adjustments we can make but expect another battle tomorrow." 
The Thunderwolves will back on the hunt for their first win of the season Sunday, Nov 10 at 2:00 p.m. against the Mustangs.