Thunderwolves earn first win of the season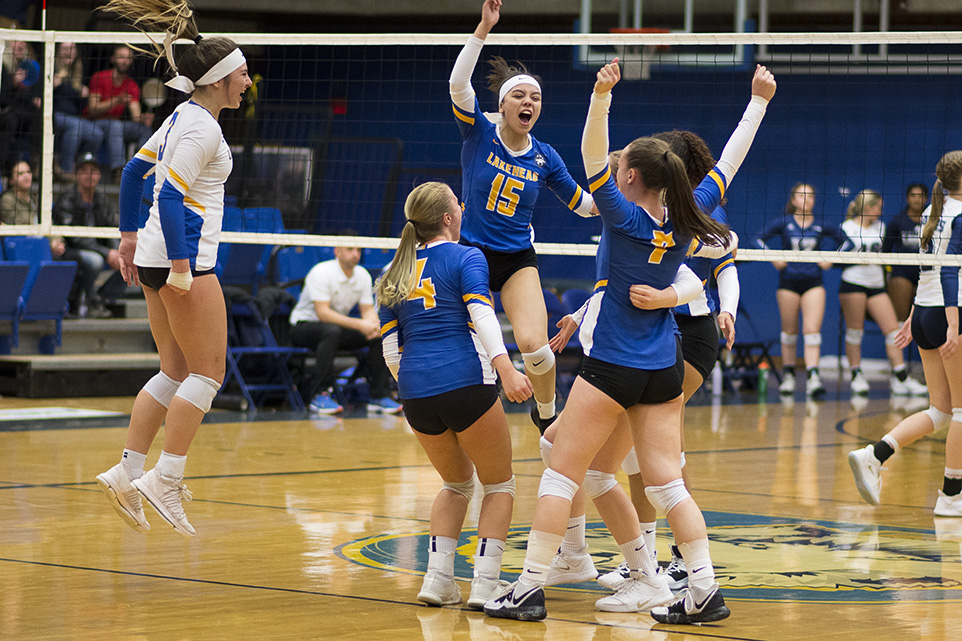 The Lakehead Thunderwolves women's volleyball team pick up their first win of the season against the Nipissing Lakers Saturday night at the C.J. Sanders Fieldhouse.
After dropping the first two sets, the Thunderwolves battled back and won three straight to take the match 3-2.
Nipissing took the first set by a score of 25-23 and the second set 25-20.
In the must-win third set, the Thunderwolves battled through, winning it 25-22 to force a fourth set, which they won 25-23.
Determined to earn their first win of the season, the Thunderwolves buckled down to defeat the Lakers 16-14 in the fifth and final set of the night.
"Really happy with the team's performance tonight," said head coach Craig Barclay.
"We showed resilience all night until the very last point. Give Nipissing a lot of credit, it was a battle until the end."
Leading the Thunderwolves was Meghan Routier finished the game with 14 kills, 5 Aces and 1 assist. Right behind her was Megan Nahachewsky with 12 kills. Gillian Hansen led the team with 5 total blocks, while Rebeka Hara finished with 17 digs.
Averi Bodnar led Nipissing with 16 kills and 3 blocks, while Shayla Kessler finished with 14 kills and two aces.
The Thunderwolves will have one more home game before the midseason break next Saturday against the Queen's Gaels.
"Looking forward to one more home match next weekend to close out the first half," said Barclay.