Thunderwolves face Gryphons
The Lakehead women's volleyball team will play the Guelph Gryphons in a double header this weekend at the Thunderdome. The Thunderwolves will be raising money on Saturday night to donate towards breast cancer research in Northern Ontario through the Thunder Bay Regional Health Sciences Foundation.
"Guelph has made some significant strides in their roster and play this season. Head Coach Paul Funk has got a team that has had a great start to 2017 and is showing great promise as the season unfolds. They are led by a strong outside attack duo who have been the work horses for his squad. Combine that with a deep setting tandem and we can see why Guelph is on top of their game" – Coach Green
Guelph is currently fourth in the OUA West with a record of 7-5. The Gryphons have a few athletes ranking in OUA top 5 categories including setter Alexandra Curran who is averaging 8 assists per set. Guelph had a 5 game running streak until Nipissing knocked them down in a close 3-2 game over this past weekend.
The Thunderwolves will look to build off their win against Trent University last weekend.  The Lakehead bench stepped up to help achieve their win along side strong leaders such as Olivia Bowman and Kailan Robinson, both with 16 kills, who will be working to do the same this upcoming weekend.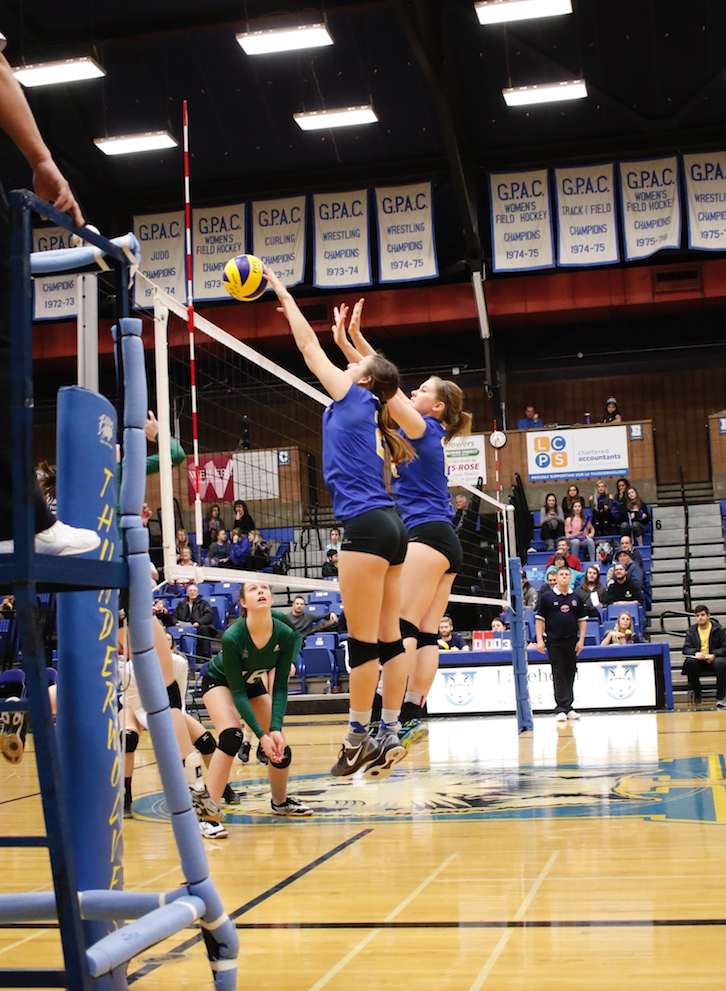 Coach Green:
"Lakehead is 2-2 in 2017 and will look to continue positive growth with a fairly young group who make strides every week. Last weekend, we saw some players lose a bit of focus and thus they will strive to regain that focus as the learn each and every day."
Webcast will be available via OUA TV
Weekend Schedule
Friday, Feb 3 vs. Guelph @ C.J. Sanders Fieldhouse
7:00pm – Women
Saturday, Feb 4 vs. Guelph @ C.J. Sanders Fieldhouse
7:00pm – Women (Think Pink)