Thunderwolves fall in season finale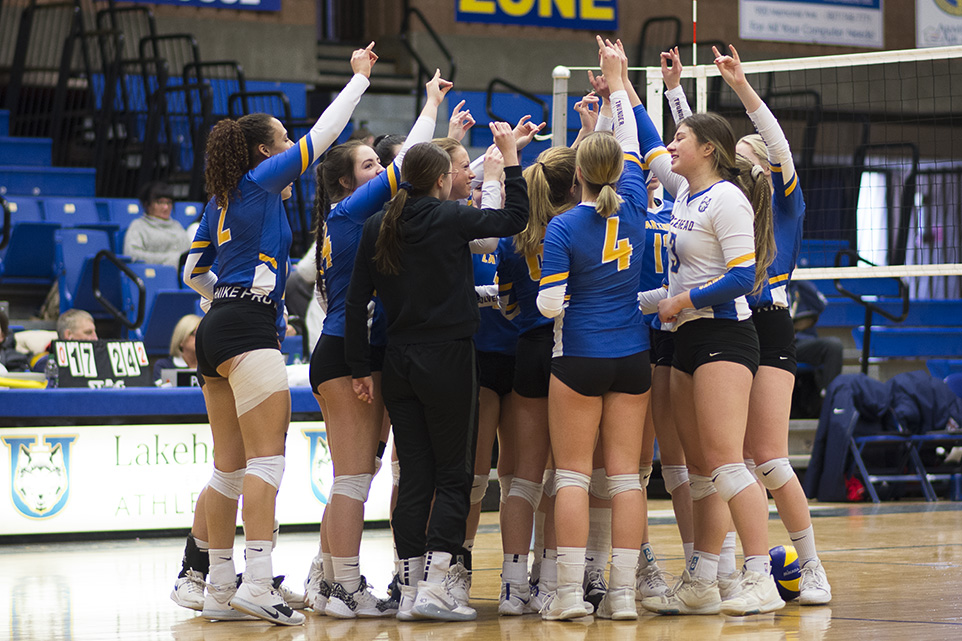 The Lakehead Thunderwolves women's volleyball team ended their 2019-20 season with a tough 3-0 (25-15, 25-16, 25-17) loss to the nationally ranked Brock Badgers.
The game marked fifth-year senior Rachel Sweezey's final game at Lakehead. The Thunderwolves started the game with a small court side ceremony honouring Sweezey and her family.
"Another strong showing today against a very good team. It was a special day for our senior graduating athlete, Rachel Sweezey," said head coach Craig Barclay.
"Today was all for her. We want to thank her for her five-year career."
Megan Nahachewsky led the Thunderwolves in the match with seven kills and nine digs.
Meghan Routier finished the match with five kills and three block assists while Gillian Hansen added five kills, two block assists and one ace.
Darby Taylor led the Badgers with 13 kills and three digs.
The Thunderwolves finish the season out of a playoff spot at 2-17.
"For the rest of the team we are looking forward to getting stronger and faster in the offseason and coming back better next year," said Barclay.