Thunderwolves fall in straight sets to Lancers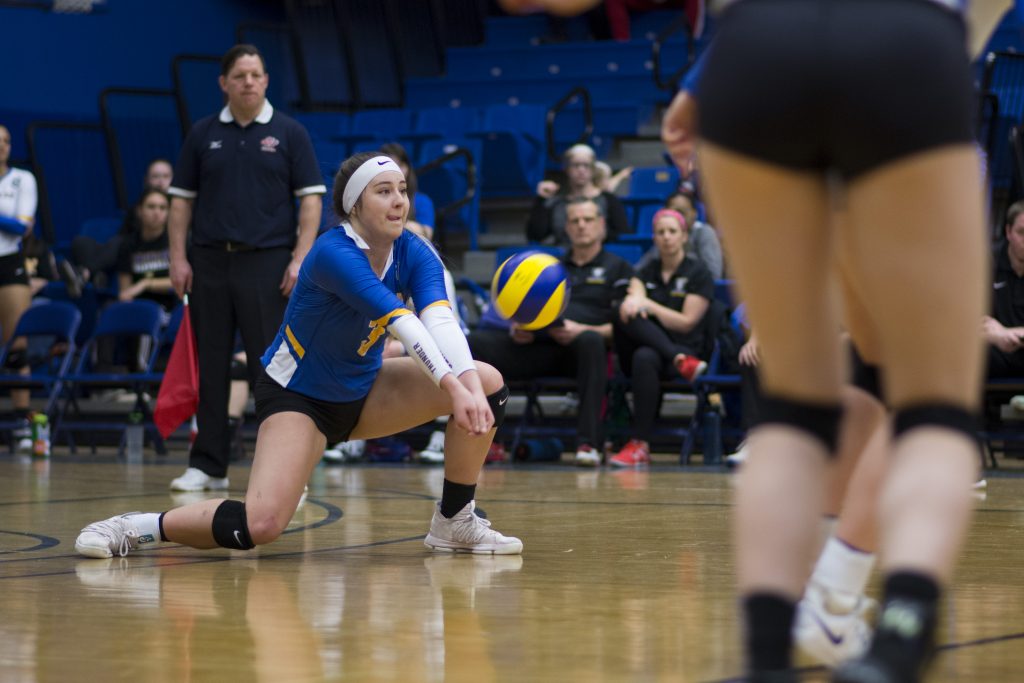 The Lakehead Thunderwolves women's volleyball team was able to improve upon their previous match versus the Windsor Lancers but still found themselves edged 3-0 by the Lancers on Sunday at the CJ Sanders Fieldhouse.
"Today was a better match. We found ourselves in a similar position though, trying to score a point when it matters most," said head coach Craig Barclay. 
"Windsor played a good clean match and were able to put the ball away when it counted. Our team is learning how to put the ball away on a consistent basis but that when we needed that one point we couldn't find it." 
The Lancers took the first set 25-13, and much like their match from the day before the Thunderwolves saw improvements in each set, just struggling to be on the winning side of long rallies. The Windsor squad took the sets that followed 25-17 and 25-19.
"The second and third sets were very similar to yesterday, it was a close match up to or just past the technical. Then we would allow Windsor to go on a big run to close out the match," said Barclay. 
"We will continue to focus on scoring efficiency."
The Thunderwolves will play their next two matches on the road in Guelph against the Guelph Gryphons.