Thunderwolves finish eighth at the McMaster Thanksgiving Classic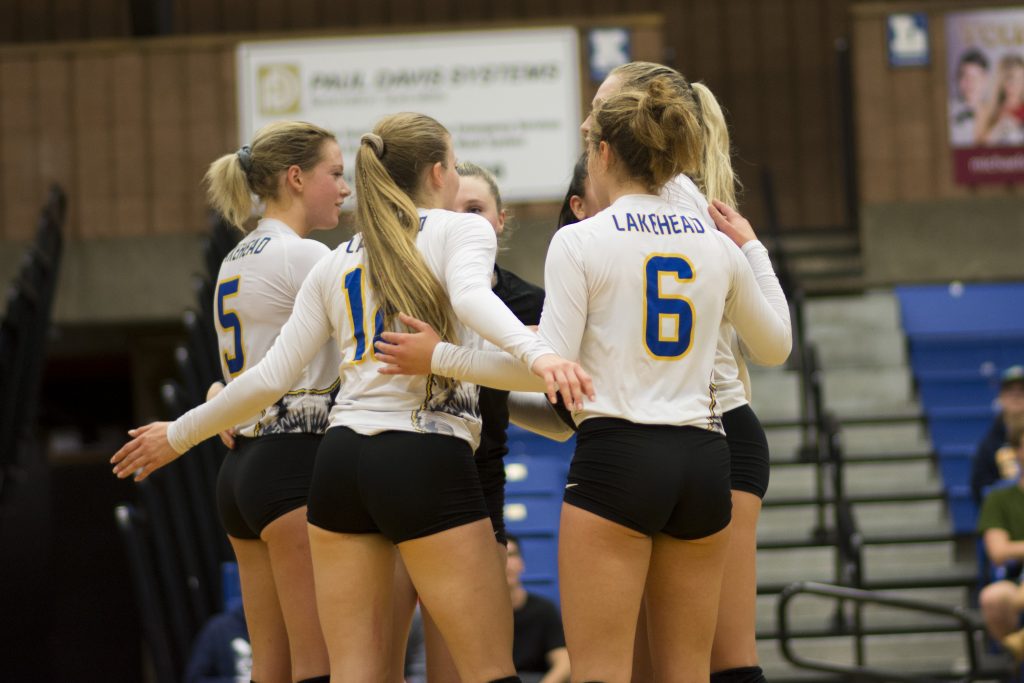 The Lakehead Thunderwolves volley team finished the McMaster Thanksgiving Classic in eighth place in Hamilton, ON this past weekend.
"This was a good way to end our preseason. The tournament was full of divisional opponents," said head coach Craig Barclay. 
"Our division is going to be a battle all year and it was good to get a look at some of the teams." 
The Thunderwolves started the tournament on Thursday, Oct. 10 with a 3-0 loss to the Ryerson Rams. The Rams won the sets 25-14, 25-9, and 26-24.  
"We started the tournament against the USPORTS National Silver Medalists which was good for our team to see. They are a very talented team and very deep. They also happen to be our first league match in two weeks," said Barclay. 
On Friday, Oct. 11 the Lakehead team regrouped and prepared to face the Windsor Lancers. It was a much better game for the Thunderwolves who won the third set 25-22, but the Lancers would ultimately take the match 3-1 winning the other three sets 25-20, 25-14, and 25-17.
"Our second match versus Windsor was much better. Windsor was a playoff team last year and someone we will be chasing in our division. It was a very close match where both teams were fighting. Our team did a great job bouncing back from the loss the day before and will take a lot of experience out of that game," said Barclay.
The Thunderwolves' final match of the tournament took place on Saturday, Oct. 12 against the Nipissing Lakers. The Thunderwolves won the third match 25-20 but dropped the other sets 25-22, 25-18, and 25-15 to give the Lakers their only win on the Tournament.  
"Our third match was against a team in the East Division, Nipissing. A very tight game all around. We started slow but had big come back in the second set and a very good third set," Barclay said.
"Overall this weekend has shown us where our weaknesses are and what we need to do to fix them. We have two weeks to prep for in-season competition and the girls are motivated to get better." 
The Thunderwolves also had the opportunity to play a couple of scrimmages against Hamilton colleges.
"I also want to thank Niagara College and Mohawk College for hosting us during the weekend for scrimmages. It was a great opportunity for both teams to get much-needed and valuable reps," said Barclay.
The next time the Lakehead Volleyball team plays will be in their first match of the OUA season October 25 against the Ryerson Rams in Toronto, ON.