Thunderwolves head to Hamilton to face the Marauders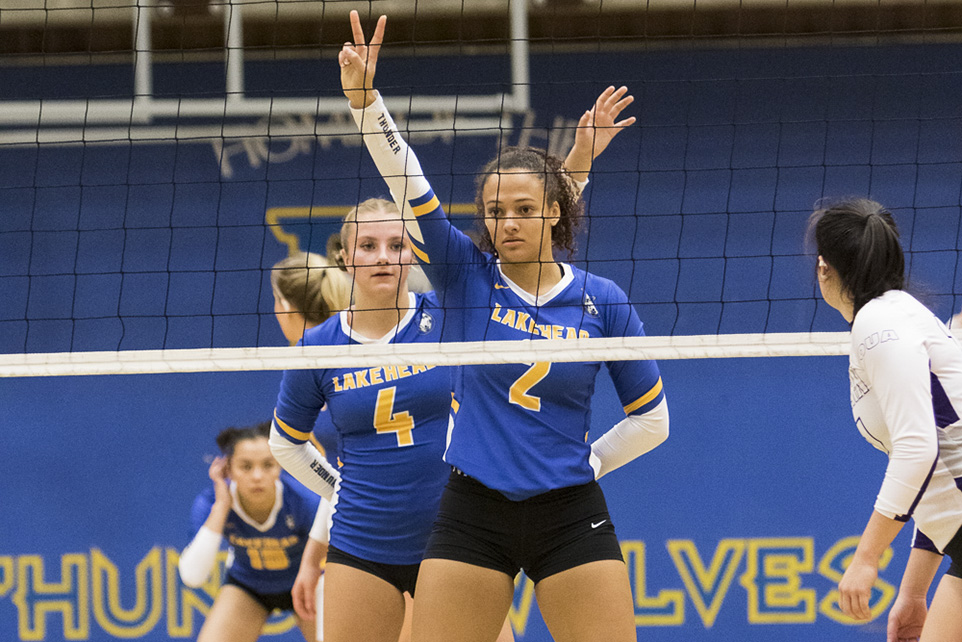 The Lakehead Thunderwolves women's volleyball team will be hitting the court for the first time in 2020 to take on the McMaster Marauders on the road in Hamilton, ON this weekend. 
The teams will face off on Friday, Jan. 10 and Saturday, Jan. 11 at 7:00 pm both nights. 
"We are looking forward to starting the second half of our season," said head coach Craig Barclay. 
"After some much-needed rest, we were able to get some great games in during the Winnipeg Tournament and more we are ready for the regular season." 
The Thunderwolves finished the first half of the season having played the fourth most matches and sixth most sets in the OUA.
Both Lakehead and McMaster competed in the Wesmen Classic over the break, although they never met on the court. Lakehead finished the tournament in sixth place with two wins while McMaster finished in seventh place. 
"The second half is mainly all OUA West teams and will be a battle all semester," said Barclay.
Heading into the break the Thunderwolves led the OUA in blocks, with middle hitter Gillian Hansen leading the league in solo blocks with 17, and total blocks with 37.
"We will get everyone's best game and it is our job to rise to the challenge," said Barclay.
"We are hoping to continue what we started in the first semester."