Thunderwolves host Warriors in Weekend Doubleheader
The Lakehead women's volleyball team will host the University of Waterloo Warriors this weekend in a doublerheader at the Thunderdome on both Friday and Saturday night.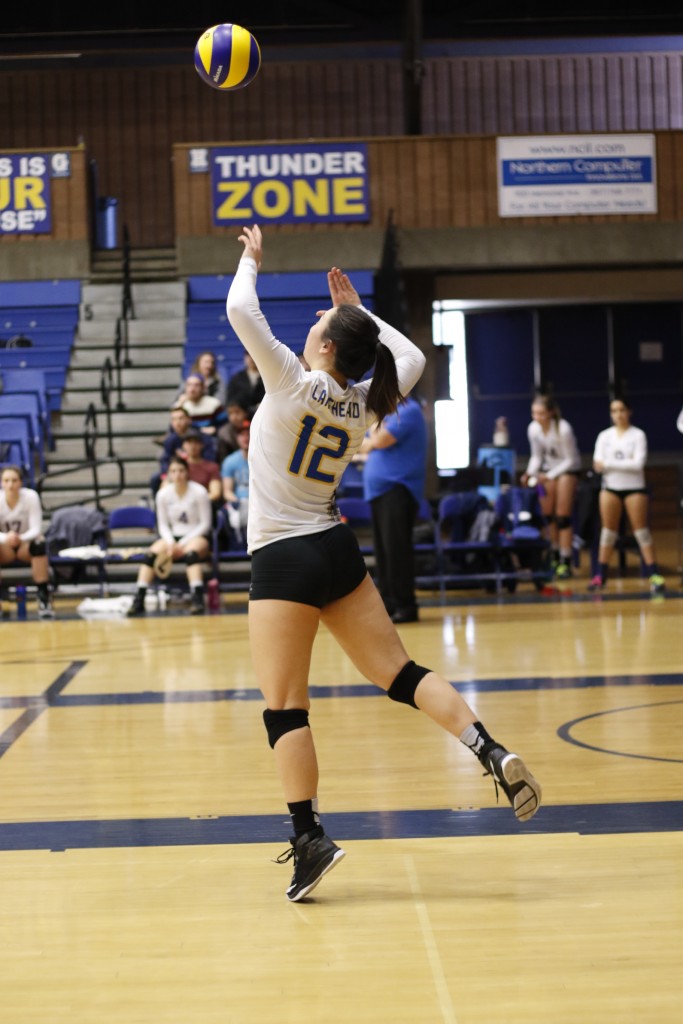 Coach Green:
"Waterloo comes into town this weekend with a team of consistent positional athletes.  A team that in many ways is finding their system in time for the second half of the season. These are 2 important games for Lakehead who must impose their system on Waterloo. This will not be easy in any stretch as Waterloo, thus far, has proven they are contenders in the OUA West."
Waterloo (5-4) is 4th in the OUA West and is 3rd in the league for total blocks. The Warriors have a 1-4 record on the road and are averaging 10.6 kills per set.
"Lakehead needs to build off of a strong game last weekend at home with Toronto. Although completely different teams, Waterloo does not rely on one or 2 people to make a difference, they play as a team. We look forward to another set of matches at home and the ability to play back to back and make adjustments as needed." – Coach Green
"We need Jen Hammerton, who is leading the OUA in assists, to find her consistent groove that will allow the hitters to achieve higher levels of success and as always we must bring our errors down. As with many teams the attack errors will dictate the match potential." – Coach Green
Jen Hammerton has 305 assists this season and Kailan Robinson still remains in the top 5 for most number of kills. Both will be looking to lead their team to victory this weekend.
Webcast will be available via OUA TV
Weekend Schedule
Friday, Jan 20 vs. Waterloo @ C.J. Sanders Fieldhouse
7:00pm – Women
Saturday, Jan 21 vs. Waterloo @ C.J. Sanders Fieldhouse
7:00pm – Women