Thunderwolves men's basketball announce coaching staff for upcoming season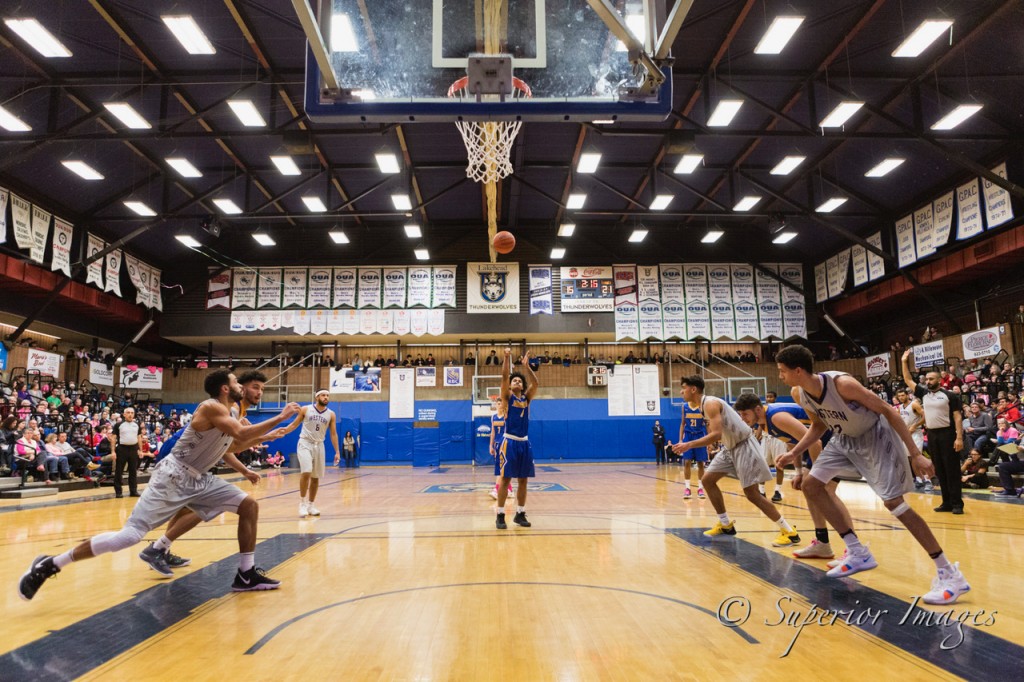 The Lakehead Thunderwolves men's basketball team and Head Coach Ryan Thomson are excited to announce the coaching staff for the 2019-20 season.
"We're thrilled to have our staff together and working hard to help our student-athletes achieve their goals," said Thomson.
The assistant coaches will include Matt Erdman, Evan Woodland and Andrew Hackner. 
Erdman played basketball for the Thunderwolves from 2001 to 2005. He has been involved with the team since his graduation and served as interim head coaching during the 2013-14 season.
Woodland dressed for the Thunderwolves from 2005 to 2007 and has been an assistant coach since the 2017-18 season.
Hackner, a Thunder Bay native, one of the newest additions to the men's basketball coaching staff. He played for the team from 2005 to 2011 and was considered one of the best shooters in the country during his final two seasons.
Nick Burke and Michael Poirier will be joining the coaching staff as graduate assistants.
Burke, who is currently completing his Master's Degree in Statistics, played with the team from 2015-2019. He finished his final season as a player with a 9.8 PPG, 4.4 RPG and 3.9 APG averages.
Poirier played from 2014 to 2019 and appeared in all 24 games of his last season with the Thunderwolves. He is currently completing his Master's of Business Administration.
The final addition the coaching staff is Matthew Schmidt, who will be starting his first year as the head strength and conditioning coach. Schmidt played for the Thunderwolves from 2008 to 2013 and was a key contributor on a team that saw 4 straight national tournament appearances.
"Each member brings something unique to the table while also understanding the grind of the season and the many ups and downs that go with it. We're looking forward to the year and growing together as a team," said Thomson.
You can catch the Thunderwolves in action on October 3 at 8:00 PM and October 4 at 12:00 PM when they host the Winnipeg Wesmen.
You can find a full season schedule here.