Thunderwolves men's basketball comes back to win second game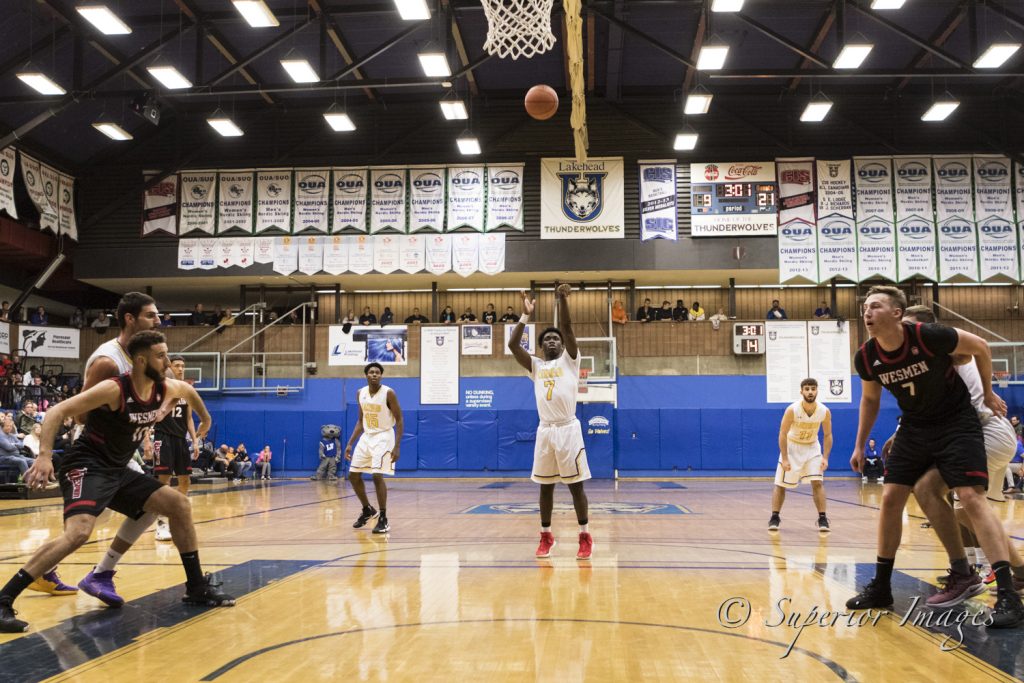 The Thunderwolves men's basketball team beat the Winnipeg Wesmen 105-85 Friday afternoon at the C.J. Sanders Fieldhouse and finished the weekend with a win, a loss and two games under their belts.
"Good win today for the guys," said Thunderwolves Head Coach Ryan Thomson.
"The film from last night showed us what we needed to do to compete today and the guys made the right adjustments and played well."
Thunderwolves guard Alston Harris stole the show, racking up an impressive 28 points. Forwards Lock Lam and Eric Gonzalez led the Wolves defensively with 8 rebounds each.
Winnipeg guard Don Dayrit led the Wesmen offensively with 24 points, while Dwight Dixon added two offensive and 5 defensive rebounds.
The Thunderwolves will be back on the court against the McMaster Marauders when the OUA regular season starts on October 25.