THUNDERWOLVES MEN'S BASKETBALL WELCOMES JEVON WESTCARTH TO 2020 RECRUITING CLASS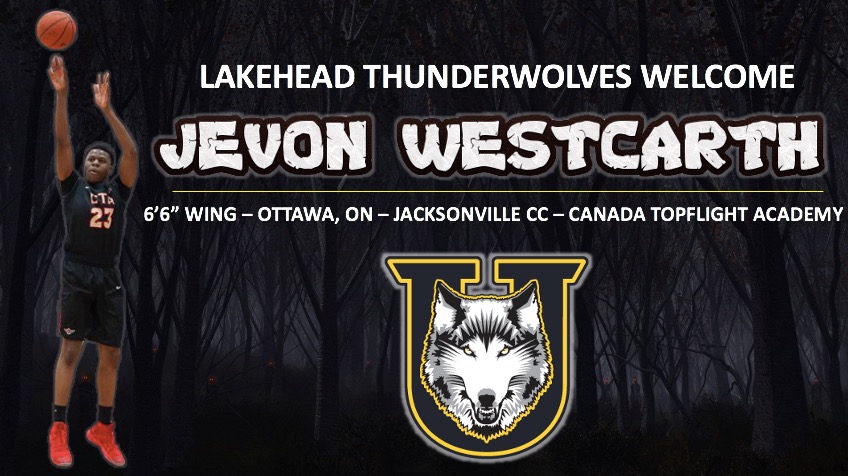 Lakehead Men's Basketball is proud to announce the commitment of Jevon Westcarth from Ottawa, Ontario and Canada Topflight Academy. 
Jevon was ranked the 58th best player in the 2018 class. The 6'6" wing has spent the past two seasons competing at the NJCAA ranks, most recently with Jacksonville CC in Texas.  
In this past season, Jevon averaged 5.8 PPG, 3.6 RPG, while shooting 29% from 3 in 10.8 MPG. He had his most impressive game this past February against Lamar State College, where he had an impressive 38 points, 12 rebounds, and 2 assists.
"Jevon is a great kid who will make an immediate impact on our program with his length and ability to shoot the ball." said Coach Thomson about his newest recruit. "We're excited to get on the court and help him continue to improve as a player." 
Jevon will be joining Lakehead's Commerce program, and is looking forward to the move to Thunder Bay. 
"I chose Lakehead University because it felt like the best place to be my home for the next three years." said Jevon.