Thunderwolves Men's Basketball Welcomes Flynn Gilmour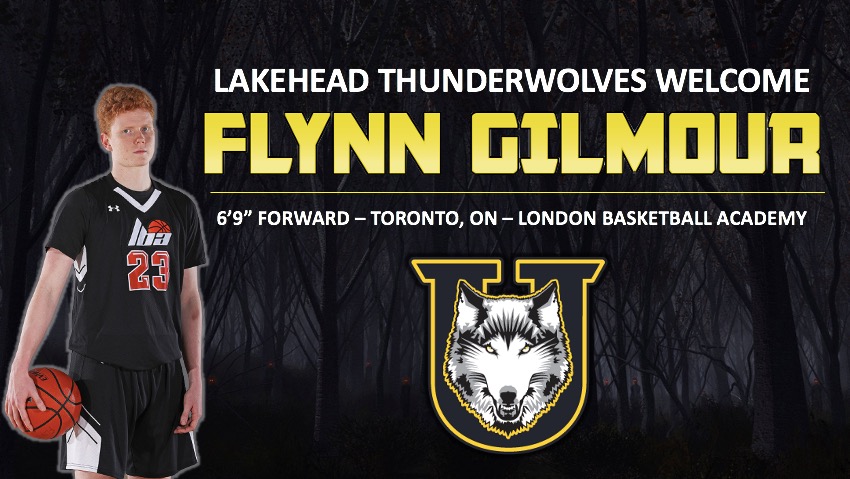 Lakehead Men's Basketball is proud to announce the commitment of Flynn Gilmour of Toronto, Ontario. A member of the 2020 graduating class, Flynn was the 103rd ranked player in Canada by North Pole Hoops. 
A 6'9 forward, Flynn competed with London Basketball Academy in the National Preparatory Association (NPA) during the 2019-2020 season, where he averaged 6.3 PPG, 4.2 RPG, 2.6 APG, 1.8 SPG while shooting 38% from 3.
"I choose LU because of how defensively minded they are and how unselfish they play and I see myself fitting right in" said Flynn. 
"Congratulations to Flynn on his acceptance to Lakehead. Lakehead is getting an extremely versatile player who is a gifted rebounder, passer and scorer. The London Basketball Academy is proud to include Flynn as one of their alumni at the U Sports level." said Coach Provenzano, Flynn's coach during his high school years.
"Flynn is a good kid who works hard and wants to improve as a player. He's very versatile for his size with excellent touch from 3, can pass the ball and is unselfish. We're excited to get on the court and get to work with Flynn over the course of his career at LU" said Coach Thomson.