Thunderwolves streak ended by Mustangs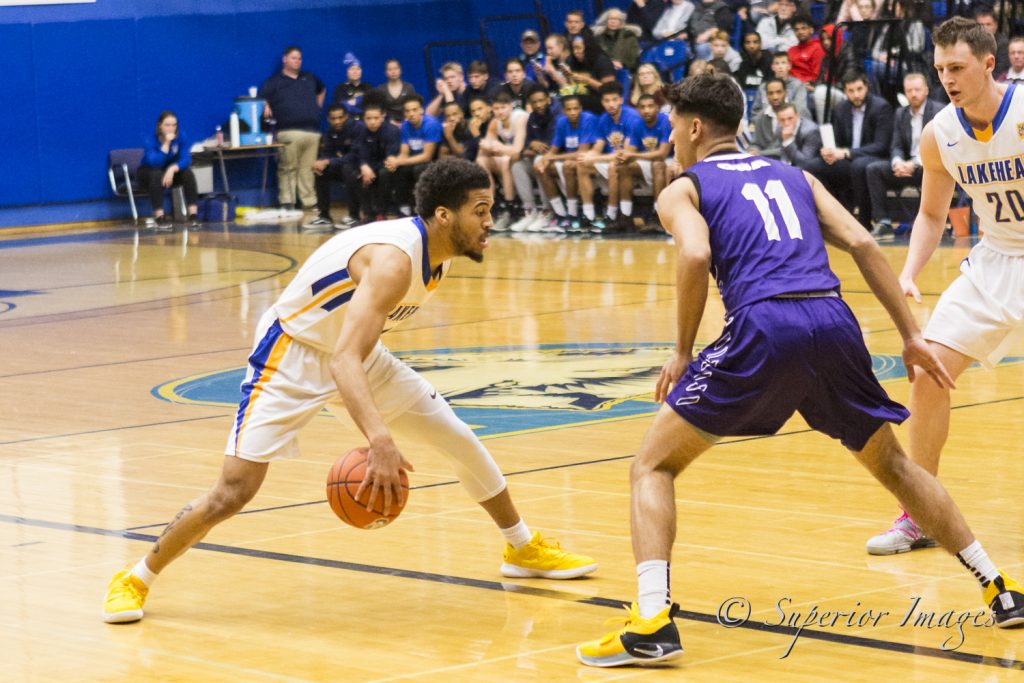 The Lakehead Thunderwolves men's basketball team were handed their first loss of 2020 by the Western Mustang Friday evening. 
Western's 91-80 win over Lakehead marked the end of a nine-game winning streak for the Thunderwolves. 
The two teams were tied at 29 after the first quarter, but a slow second quarter would end up costing the Thunderwolves. 
"Tough loss but we didn't play particularly disciplined or unselfish for stretches especially in the second quarter," said head coach Ryan Thomson.
"We need to be better tomorrow in terms of communication and unselfishness."
Isaiah Traylor led the Thunderwolves, finishing the night with 22 points, while Lock Lam recorded another double-double with 14 points and 10 rebounds. Freshman Laoui Msambya also had a strong game for the Thunderwolves, finishing with 19 points and six rebounds.
Western's Omar Shiddo led the Mustangs to their defeat of the Thunderwolves with 21 points, with Eriq Jenkins right behind him finishing the game with 20 points. Aryan Sharmar recorded a double-double with 15 points and 11 rebounds. 
The Thunderwolves will be looking ahead to their next game as they head to Windsor, ON to face the Windsor Lancers at 8:00 pm Saturday, Feb, 8th.