Thunderwolves struggle late against Windsor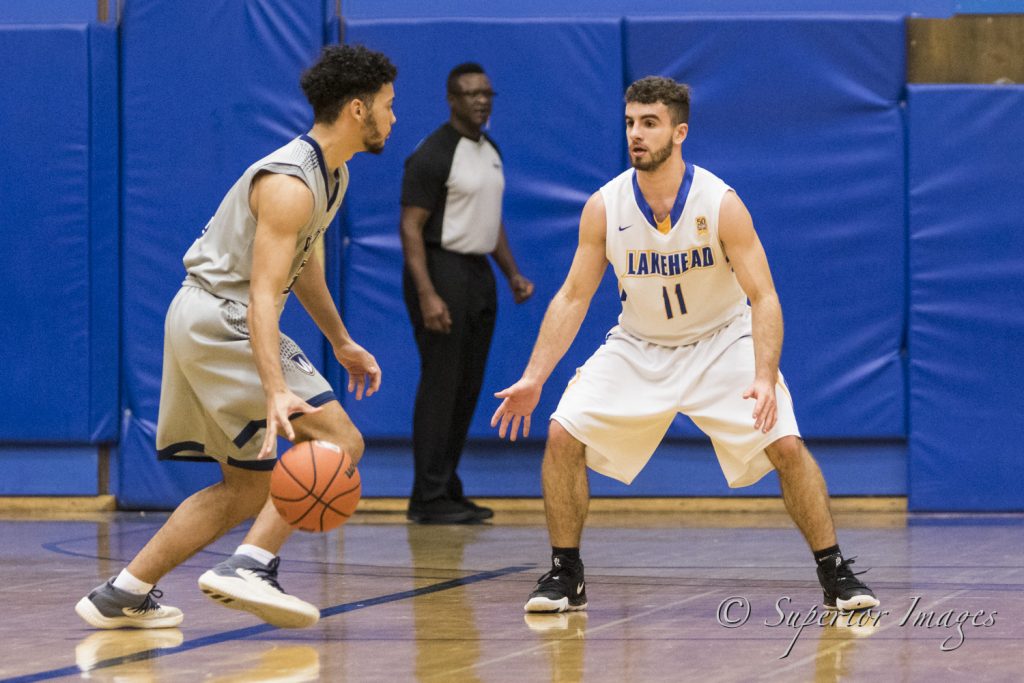 The Lakehead Thunderwolves men's basketball team suffered their second back-to-back loss of the season Saturday night, falling 92-85 to the Windsor Lancers. 
The Thunderwolves had a strong start, finishing the first half up 46-38. Leading 75-61 going into the final quarter, the Thunderwolves struggled offensively and defensively, only scoring 10 points to Windsors 31.
"Collapsed in the fourth quarter with bad defense and a lack of focus," said head coach Ryan Thomson. 
"We need to be better going forward."
Freshman Laoui Msambya led the Wolves with 26 points, followed by Isaiah Traylor who recorded 22 points and Chume Nwigwe who finished with 17. Thunderwolves forward Lock Lam led his team defensively, snagging 15 rebounds. 
Lancer Telloy Simon led his team offensively, finishing the game with 24 points and nine rebounds, while his teammate Thomas Kennedy recorded a double-double with 21 points and 13 rebounds against the Thunderwolves. 
The Thunderwolves will finish their regular season at home, hosting UOIT on Friday, February 14th and Queen's on Saturday, February 15th. Both games are scheduled to start at 8:00 pm.