Thunderwolves Track and Field excited to announce newest recruit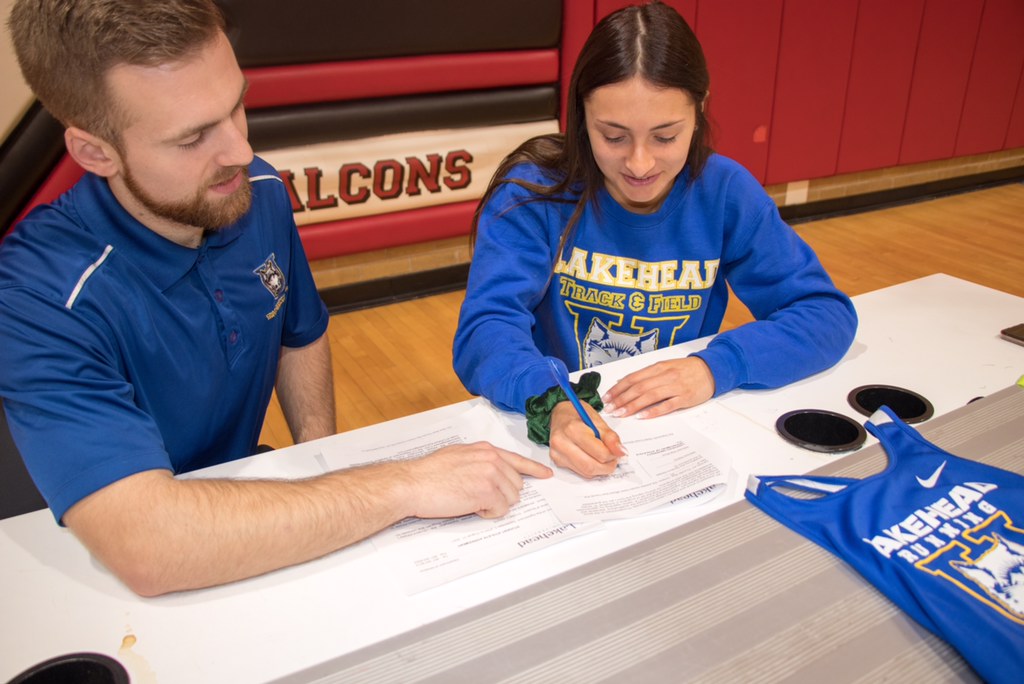 The Lakehead Thunderwolves track and field team is proud to announce that Thunder Bay native Sydney White has committed to joining the program in the 2020-21 season. 
"I chose Lakehead because I enjoy being close to my family and friends. The Lakehead track team has made me feel family the past three years and I've enjoyed the coaching. Lakehead offers an excellent psychology program. I'm excited to start my post-secondary career with Lakehead," said White.
Whitney ranked top-10 in her age group in the 200m with a time of 25.33 seconds last season.
 "We are excited that Sydney has chosen to pursue her university academics and athletics at Lakehead University. She is a quality person and a hard worker and we look forward to seeing grow and develop over the next several years," said head coach Kip Sigsworth. 
White currently holds the Lakehead record in the U18 girls 200m with a time of 25.33 seconds. She finished fourth in the 200m at the OFSAA T&F Championships 2018 and third in the 4x100m at the Canadian Legion National track and field Championships 2018.
"We are very pleased that Sydney has decided to continue her academic and athletic careers at Lakehead. I've had the pleasure of coaching Sydney for the past 4-years, and in that time, she has managed to place 4th at the OFSAA Track & Field Championships and collect several medals at the National level," said sprinting coach Joe McDonough. 
"Sydney is a great talent, and will be a wonderful addition to our team; I'm excited to see what she can do as she makes the transition to a full-time track athlete."