Thunderwolves volleyball welcomes right side from Saskatoon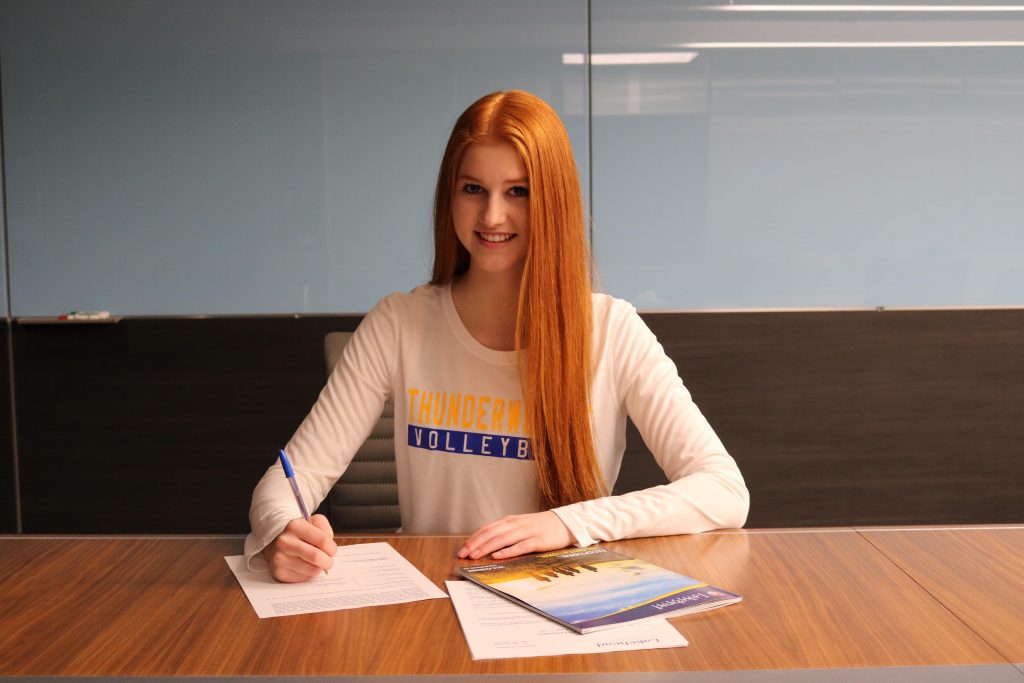 The Lakehead Thunderwolves women's volleyball team is excited to announce that Tori Dauvin, a 5'11 right side from Saskatoon, Sask. has committed to joining the team in the 2020-21 season.
Dauvin is set to graduate from St. Joseph High School in the spring of 2020 and plans on joining Lakehead University's Chemistry program in the fall.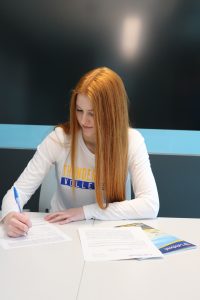 "We're very excited to welcome Tori to our and the Thunderwolves family," said head coach Craig Barclay. 
"Tori is going to be a great addition to the team as she brings height, athleticism, and strong volleyball IQ to the right side position."
Dauvin has earned a spot on both Saskatchewan's Indoor and Beach Provincial Volleyball teams and has competed at the Western Summer Games for beach volleyball. She is also a member of the Sask Stealth volleyball club.
The right side has travelled from coast to coast with the Saskatchewan provincial team, all well maintaining her grades and earning Honour Roll with Distinction in all four years of high school. Dauvin has held a co-captain position for her high school's senior volleyball team for the past two seasons and was voted in as the St. Joseph High School Student Body Co-President.
"Lakehead immediately made me feel welcomed and a part of the team. I got along well with the girls, other recruits and the coaching staff at LU," said Dauvin. 
"The school itself has awesome programs that allow me to pursue my interests in the health science field. I can't wait to start my journey as a Thunderwolf and am excited to see what the future brings!"