Thunderwolves Woman's Volleyball adds Meghan Routier to 2017/18 Roster
Leading into their upcoming home games, Head Coach Chris Green and the Thunderwolves are pleased and honoured to announce the commitment of  Meghan Routier of Ottawa, Ontario and the Nationally Accredited Ottawa Mavericks 18U Broncos for next season.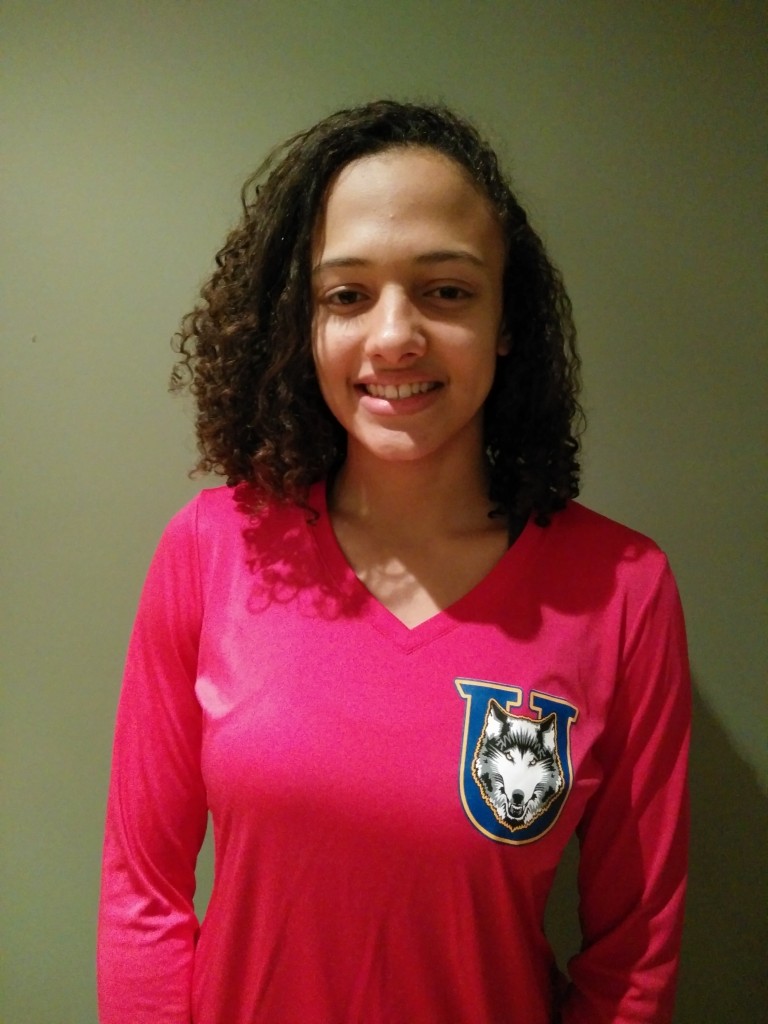 A product of École Secondaire Catholique Franco-Cité and Coaches Pascal Lacroix and Thierry Lavigne, Meghan brings a lot of school and club experience to the Wolves. Club Coaches Judi Mousseau, Sheila Roy and John Nguyen have worked hard to take Meghan's progress to the highest levels. A top tiered team in the Ontario Volleyball Associations high-level club system, the Mavericks VC is a top-level club producing many of the finest next level athletes in Canada.
Meghan is a 5'10 Middle/Outside attacker, who brings athleticism, strength and passion.
Coach Green states, "I cannot explain just how honoured we are to have an athlete such as Meghan show the confidence and willingness to go to a system that can help her become an even stronger player over her time here. She is willing to leave home and go away to a school and program that takes their student athletes to higher levels. Our team is excited at the chance to work for and with her."
Meghan explains, "I am very excited about signing at LU. I like the campus, the welcoming environment as well the sense of community I felt when I visited. I look forward to the smaller classes and the more personal relationships I will develop with my professors and my peers, paired with the university's reputation for academic excellence. I am also thrilled to play for Chris Green and the Thunderwolves to become not only a better volleyball player, but a better contributor in all aspects of life."
Meghan credits her coaches for her growth thus far, in particularly Coach Judi Mousseau and karate instructor Kyoshi John Leroux, "Judi constantly pushes me past my limits and makes me a better volleyball player. Kyoshi John has been essential in developing my athletic abilities, work ethic, setting goals and achieving them."
Coach Judi Mousseau, describes Meghan as "an athlete that has so much potential. A latecomer to the sport after years of Martial arts training, her upside and growth curve is huge. She will impact and make a difference for Lakehead woman's volleyball."
Coach Green:

"Our team has taken a large step forward with the addition of Meghan and coupled with a few more athletes we expect to grow as a team and as a unit for the next few years. Athletes, who want to become stronger and faster and better, will see that work is not far away from home. Meghan has brought that to the fore."