Thunderwolves women's Nordic take CCUNC national title, MacLean qualifies for national team
Lakehead's women's Nordic ski team added to the Thunderwolves' collection of trophies today, winning the CCUNC national team title. Alannah MacLean, who finished first overall in the 30km classic race, was named to the Canadian team that will compete at the World Cup this weekend in Quebec City.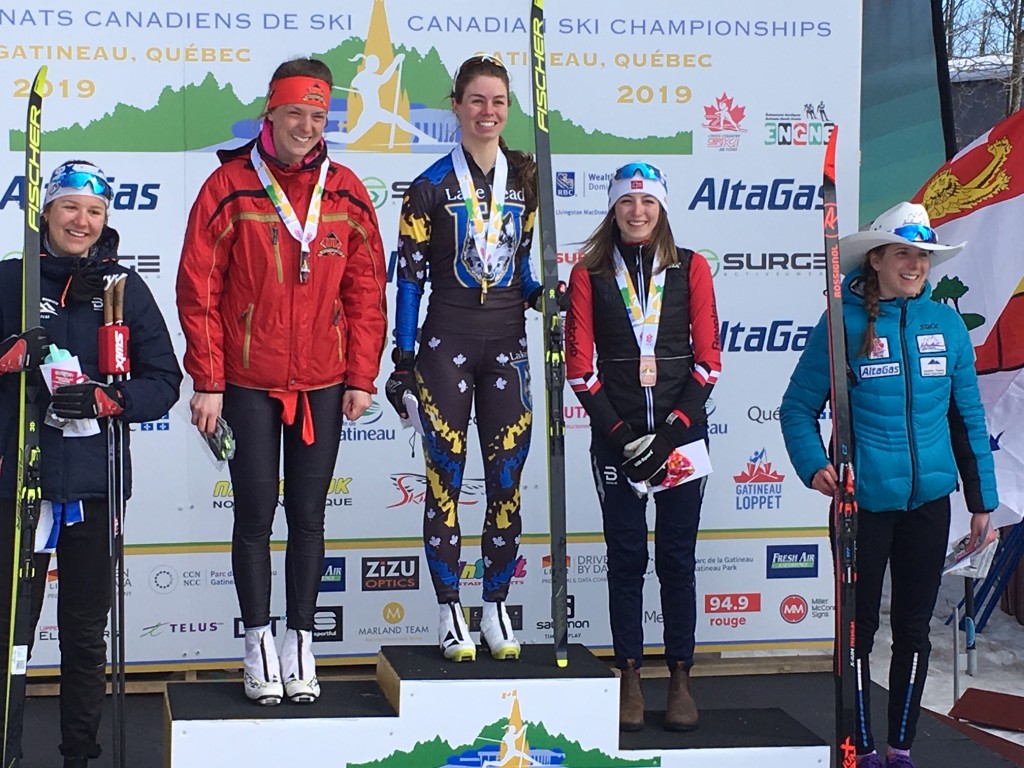 [photo credit: Kevin Schlyter]
"The women's team victory is a huge exclamation mark on our season and a true mark for how well our ladies came together and performed at the biggest race of the year," Thunderwolves coach Adam Kates said.
"Alannah was on point all week and it was amazing to see," he added. "She won the CCUNC individual aggregate, was crowned champion in the women's open 30km race on the final day of competition, and qualified to represent Canada at the World Cup finals in Quebec City on one weeks time."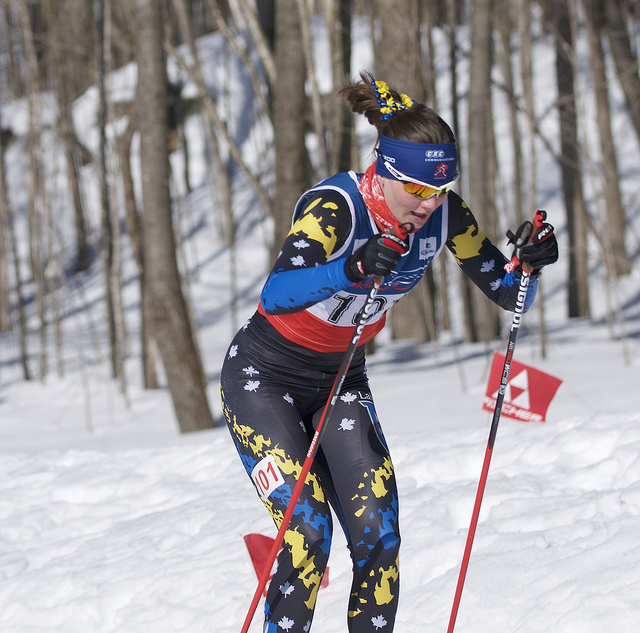 [photo credit: Robert Smith]
In addition to the 30km classic race, MacLean also finished 2nd in the individual 1.3km skate sprint. Shaylynn Loewen placed 5th in that same event, and Malcolm Thompson placed 4th in the men's individual 1.4km skate sprint.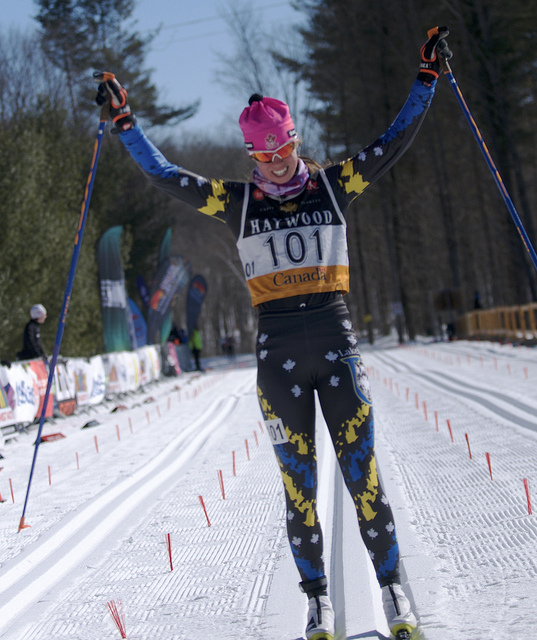 [photo credit: Robert Smith]
MacLean's performance in the events in Gatineau earned her the overall individual CCUNC title. Loewen finished 7th overall and Erika Mihell just missed the top 10 in 11th.
"They worked together as a team to claim the overall title," Kates said. "Such a strong force—it was an absolutely amazing end to what was a great championships for our team."
Malcolm Thompson placed 7th overall in the men's individual CCUNC title rankings, and Conor McGovern finished 9th.
"Strong racing by all of the men's team," Kates said. "I'm very proud of this team, both men's and women's, and of the standard they set for our program and how they represent our team, Thunder Bay, and Lakehead on the national stage."