Thunderwolves wrestlers claims two medals at USPORTS national championships
Lakehead's wrestling team competed at the USPORTS national championships in Calgary this weekend, and the Thunderwolves will return home with two medals: Marco Palermo earned gold in men's 61kg, and Megan Smith grabbed bronze in women's 48kg.
"A lot of things came together," head coach Francis Clayton said, "I'm happy our athletes beat a few wrestlers we had lost to at the OUA championships."
In addition to the medals, Madison Clayton and Jesse Leach finished 4th in their weight classes, 63kg and 72kg respectively, Abraham Mfonpa're Ntienjem and Klara Patel finished 5th in the 68kg and 82kg weight classes, Maggie MacGillivray and Erin Clayton finished 6th in the 59kg and 67kg weight groups, Alex Richer and Ashley Gravelle finished 7th in 76kg and 72kg weight classes, and Myles Bellegarde and Hasan Ercan finished 8th in their groups.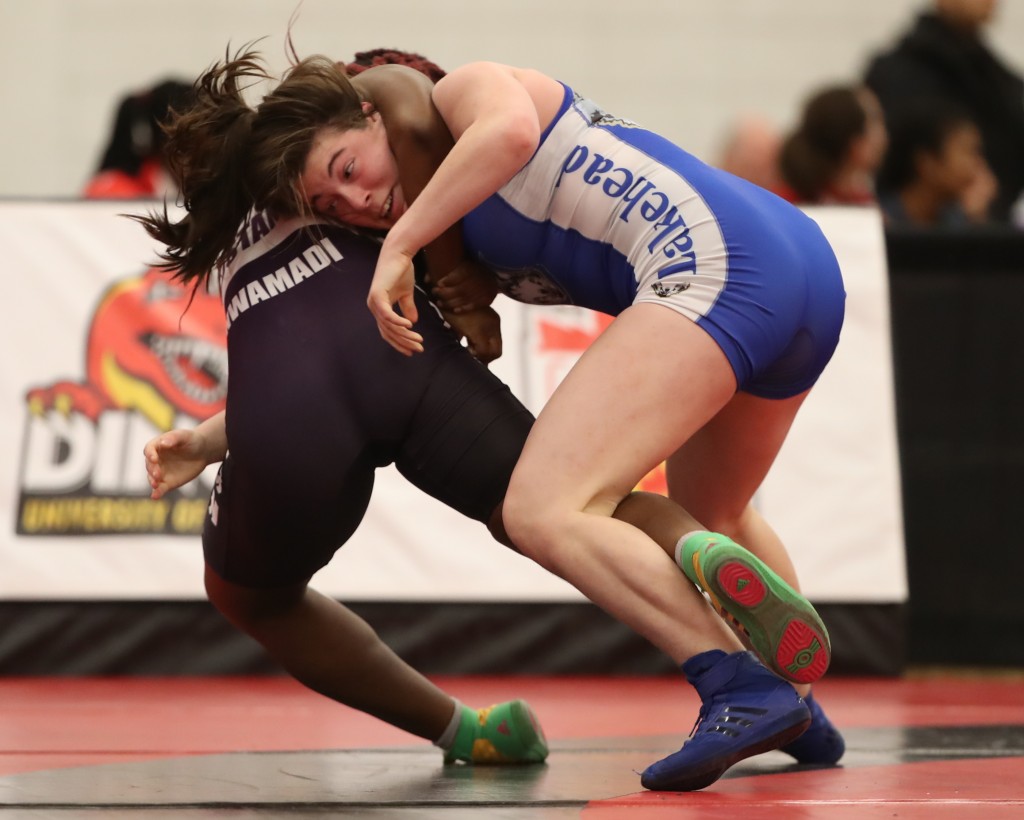 "Everyone wrestled well, leading to good team finishes," coach Clayton said. "We have a lot to build on. We have to remember that we had one fourth year, two third and second years and seven first years."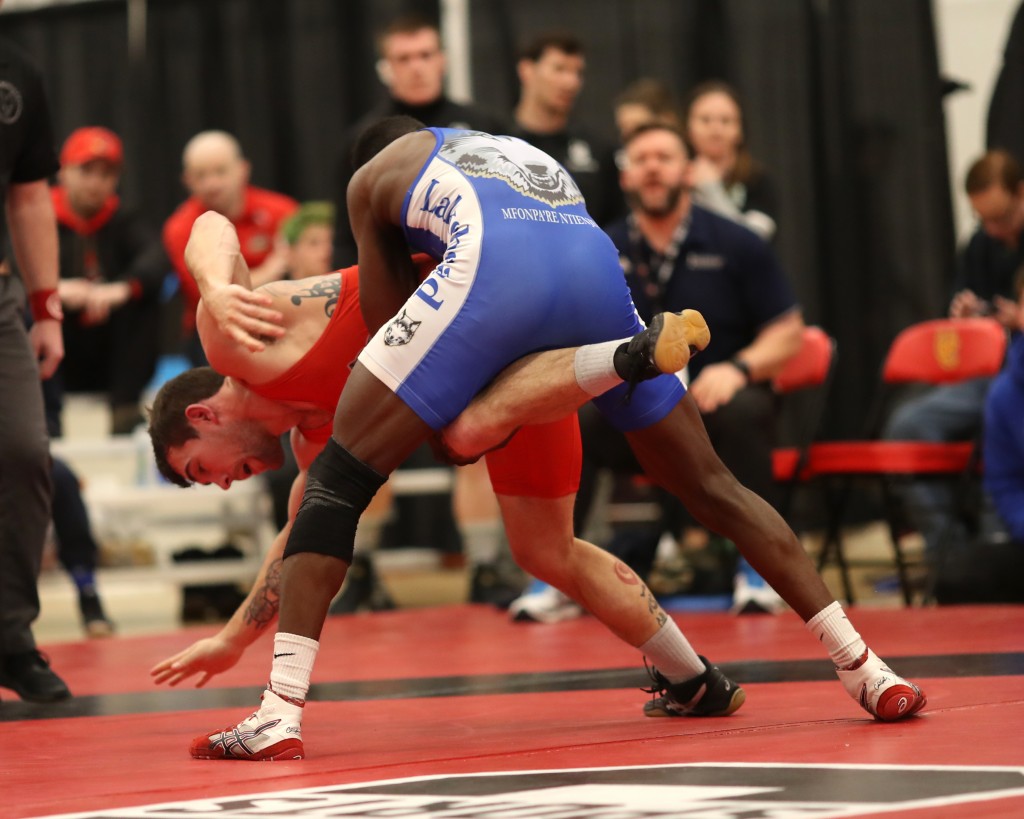 Palermo, a third-year wrestler, won the gold-medal match by pin, and in doing so collected his third USPORTS medal in as many years. The win marks his second gold medal.
After the match, Palermo said "my team is everything to me—they help me train. I love my team, I love Lakehead."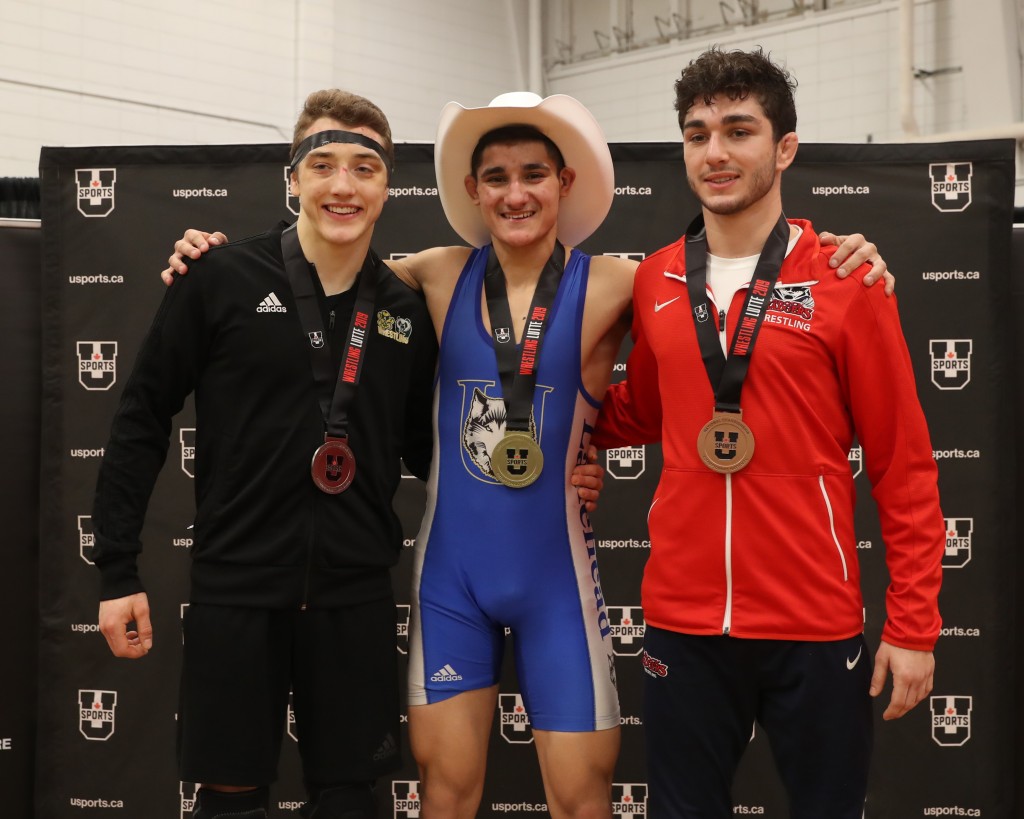 "It was a big day today," Clayton said, after Palermo and Smith collected their medals.
Megan Smith, who finished 5th at the OUA championships, was brought in as a wildcard in the new USPORTS bracket system and managed to finish ahead of three wrestlers who placed ahead of her at OUAs, including the OUA silver medalist.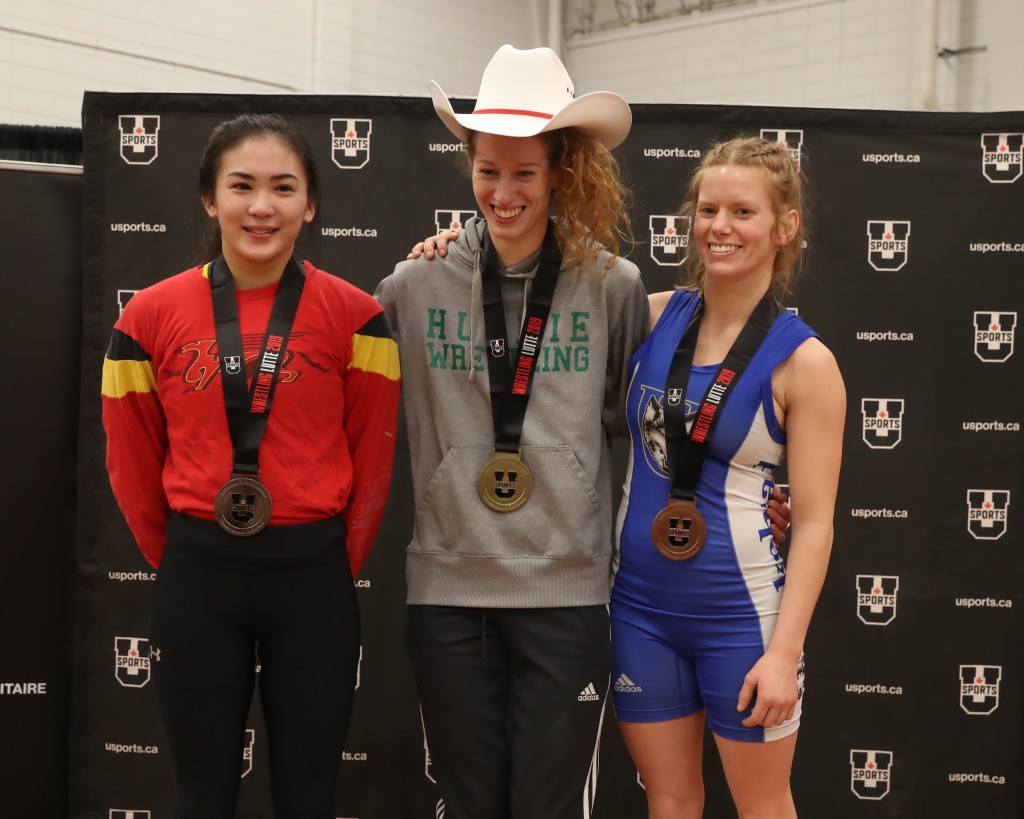 "We had a good tournament," coach Clayton said.
[with files courtesy of USPORTS Wrestling]
[all photos: David Moll]