Thunderwolves WVB Add Middle Blocker Abigale Green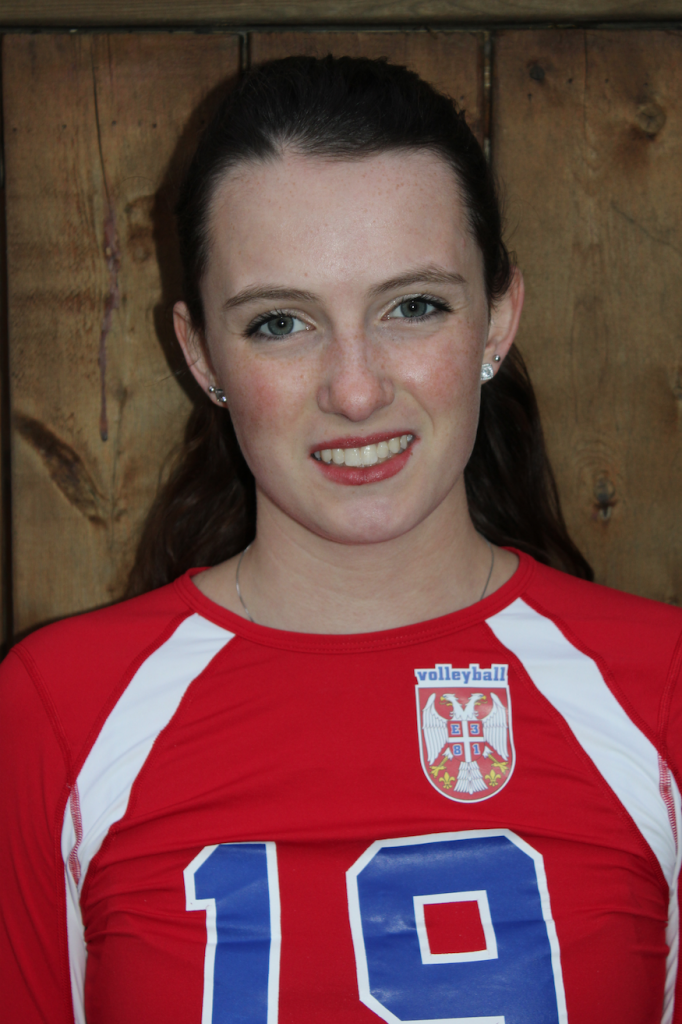 At 5'11, Abigale (Abby) Green comes in to Lakehead from Toronto as an athlete who will contribute immediately to the volleyball teams growth next season.
Currently a member of the E381 Meega Club Program and the Blessed Cardinal Newman Catholic High School team, Abby has a rich athletic background. A competitive synchronized swimmer turned to volleyball under first impressions of coach Marize Schwenk, a former Brazilian player who shared and fostered the passion for the sport that Abby displays now. Abby is another multi-sport athlete who has experienced the development of playing competitively in multiple sports bringing rich crossover benefits.
As well under the direction of Keith Wasylik and now Zoran Manojlovic, Abby credits her technical and practical knowledge of the games requirements to them and their passion to educate players.
Abby states, "I am extremely honoured and excited about joining the LU volleyball team. I have always had sports in my life and to know that this will continue at university is a dream come true. I know that Coach Green, his staff and my new teammates will take my game to the next level. I was privileged to practice with the team earlier this year and can't wait to be part of the Thunderwolves this fall."
Coach Green, "Let me say that after having Abby in the gym, then meeting her father, I know we have a special young athlete here and Lakehead is also fortunate to have her in the Civil Engineering Program. Once again, we have worked to bring in a strong academic student to our educational facility as well as an athlete who will make a difference for us everyday. Abby is so open to feedback, change and strengthening what she does very well now."
Abby follows up: "I toured the university earlier this year and fell in love with the campus.  I knew immediately that this was the university for me. I know that I will thrive studying civil engineering in the smaller and supportive environment at LU."
Coach Green:
" again we add a player that can help us right away. As a team, we were so impressed with her work ethic, game I.Q. and of course her passion. 2017 will see us make some great strides ahead because of athletes like Abby. She knows that leaving home to play is part time gig and that is a sign of the growth and maturity we look forward too. These athletes can succeed in all aspects, knowing that they can be away from home and be successful, and that home is always where the heart is and that makes it special."
Abby's parents are Carolyn Smith-Green and Don Green and she has one sibling, Brother Jack Green – We welcome them all to the Thunderwolf Family!