Traylor leads Thunderwolves to impressive win over Golden Hawks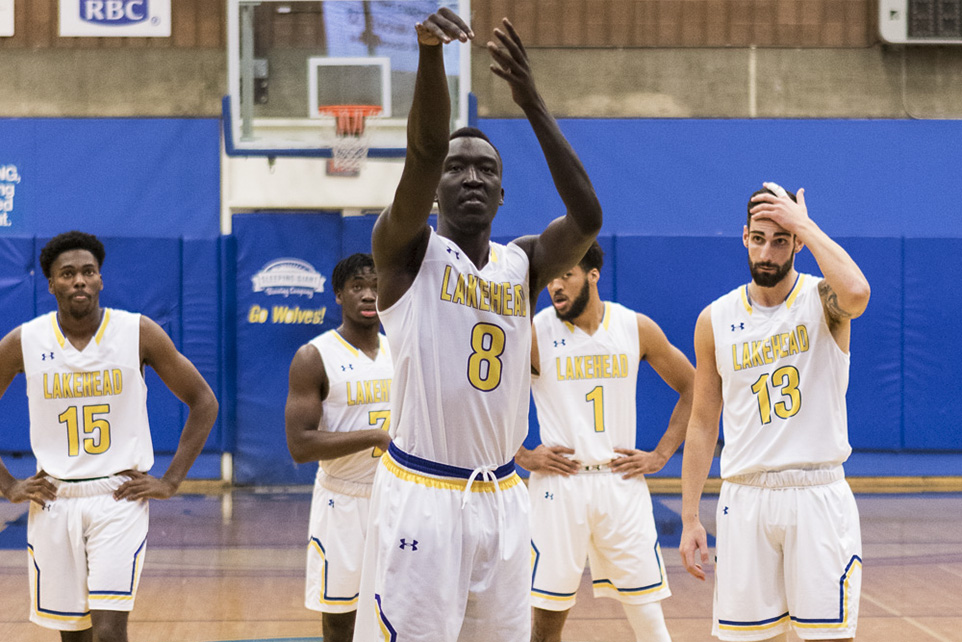 The Lakehead Thunderwolves men's basketball team extended their winning streak to four games with a 99-79 win over the Laurier Golden Hawks Saturday night.
"Good team win against Laurier, they play hard and have a few really good players," said head coach Ryan Thomson. 
"We were able to make a run when they missed some shots." 
The Thunderwolves played a strong consistent game against the Golden Hawks, scoring 20 points in the first quarter and 20 points in the second and continued to improve in the second half. 
By the end of the third quarter, the Thunderwolves were up 64-54 and scored 35 points in the final quarter to defeat the Hawks.
Laurier guard Ali Sow recorded 31 points and 6 rebounds to lead his team, scoring more than double the points of the next closest Hawk, Romello Taylor, who scored 13 points and made two rebounds. 
Lakehead's Isaiah Traylor led the Thunderwolves in points with 23, while Alston Harris finished with 20 points. Eric Gonzalez and Lock Lam each made seven rounds to lead the Wolves defensively. 
The Thunderwolves will look to continue their winning streak next weekend when they travel to St. Catharines to face the Brock Badgers.