Women's Volleyball adds Cecile Tshibungu
Women's volleyball coach Chris Green has added Cecile Tshibungu, of Scarborough, Ontario, to his 2016 recruiting class.
The 5'8″ leftside was impressed with Lakehead University's campus and personnel during her visit to Thunder Bay in May.
"I really like Thunder Bay. Coming from a big town, it's different here, smaller, quiet. Everyone has been really kind and polite to me," explained Tshibungu, who plans on a degree in psychology or political science.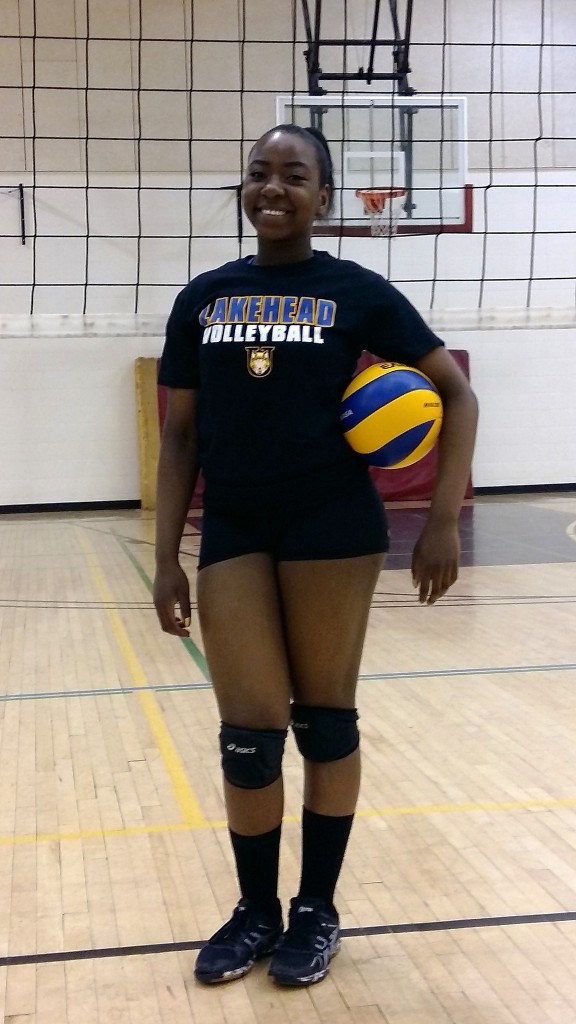 One of Cecile's fondest volleyball memories is based in Thunder Bay, where she attended the provincial championships a few years ago with her high school team, Francis Libermann Catholic. Current Thunderwolf libero Alyssa Genereux was also on that same team, which placed 4th at the OFSAA tournament in '14.
Coach Green comments, "It's an exciting time when our team can add a skilled and physical player such as Cecile. She brings welcome energy to the Thunderwolves because she absolutely enjoys competition and loves to play. We are very pleased to add her to our roster and we know she will bring a lot of strong and needed attributes to our team."
Audio feature: Coach Chris Green talks about Cecile Tshibungu and upcoming season: