Wrestler Madison Clayton Joins Father at Lakehead
The next generation of the Clayton family officially became a member of the Thunderwolf family on Thursday, with the commitment of Madison Clayton, from Hammarskjold High, to Lakehead University Wrestling.
"It feels good," says Madison about making her commitment to Lakehead official. "The wrestling team is a group of nice people and it's a warm and welcoming atmosphere to be in."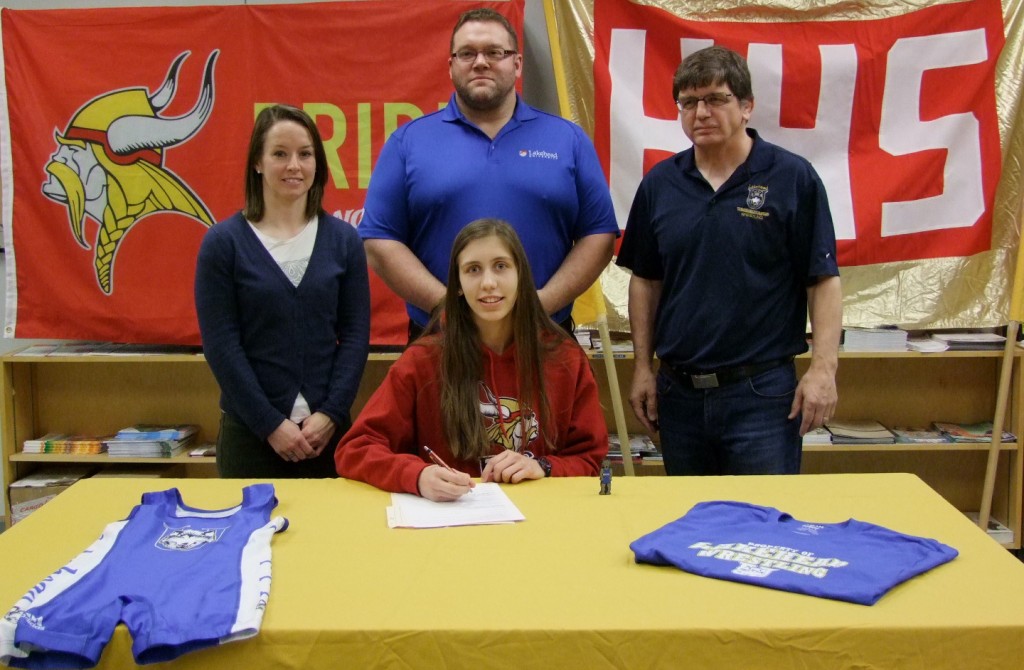 Clayton, who plans to study Kinesiology and French, joins her father Francis, who is in his second term as head coach of Lakehead Wrestling after building the program for nearly two decades from the 80's to the early 00's. Madison started wrestling around grade five, but was an avid runner among other athletic pursuits throughout her youth.
It's only been in the past two years that she has taken her dedication to improving as a wrestler more seriously. Clayton placed 6th at OFSAA in the 51kg in 2015, and improved upon that result a month ago, claiming an OFSAA silver medal in a very competitive 51kg division. Madison is the second OFSAA finalist to commit to Lakehead in 2016.
"It's exciting," says coach Francis Clayton. "…we sometimes say as wrestling coaches, you coach other peoples' kids for 20 years, then hopefully near the end you get to coach your own kids. I think it's just as exciting that she's a Thunder Bay product from a good wrestling program at Hammarskjold. "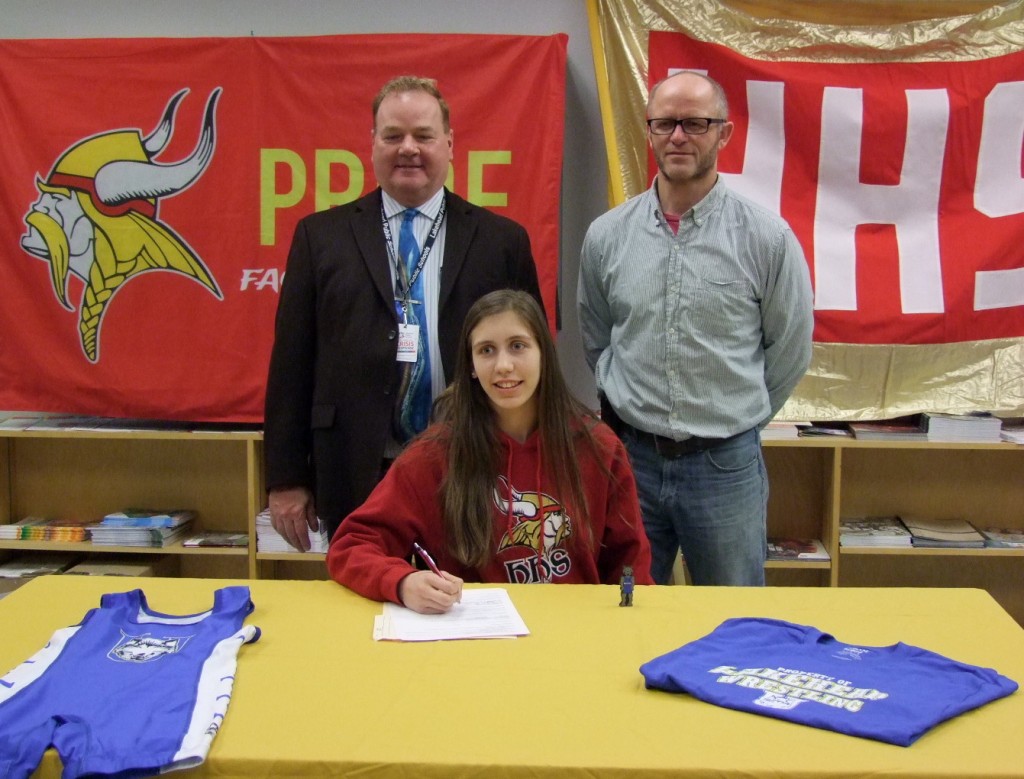 Hammarskjold High School hosted a photo opportunity for Madison's signing of her official Letter of Intent on Thursday, which was attended by Principal Charles Bishop and teacher and Lakehead Wrestling alum Lou Kok (photo right), and Hammarskjold alum and Lakehead assistant coach, Justin BeauParlant.
"I think it's a natural progression for Madison, she's a remarkable student-athlete and an excellent representative of Hammarskjold High and our board," says Principal Bishop. "It's great to see her have this opportunity at Lakehead University. We've got a good connection with Lakehead Athletics with some of our cross country runners and skiers, Madison's a fine example to Thunder Bay youth."
Madison was coached at Hammarskjold by Megan Smith, who wrestled several years as a Thunderwolf, and has been impressed by Clayton's character and progress.
"Madison has the work ethic and determination of an elite athlete," says Smith. "Having a class act like her on the team signals a bright future for Lakehead Wrestling."