Wrestlers Face Algoma in Dual Meet
On Saturday, October 21st at 10 AM Lakehead University will host Algoma University in a Dual Meet in the Thunderdome. The meet will feature 10 University matches and one Club match. This is the first competition for both teams and it will be followed by two training session, one after the dual and the second session on Sunday morning.
The Thunderwolves will showcase some of their strong recruits, who many have placed at either OFSAA, Provincials or National level events. Returning to the team this year includes last season's U SPORTS Champion Marco Palermo, and U SPORTS qualifiers Jessica Bershatsky and Kevin Leatherdale among others.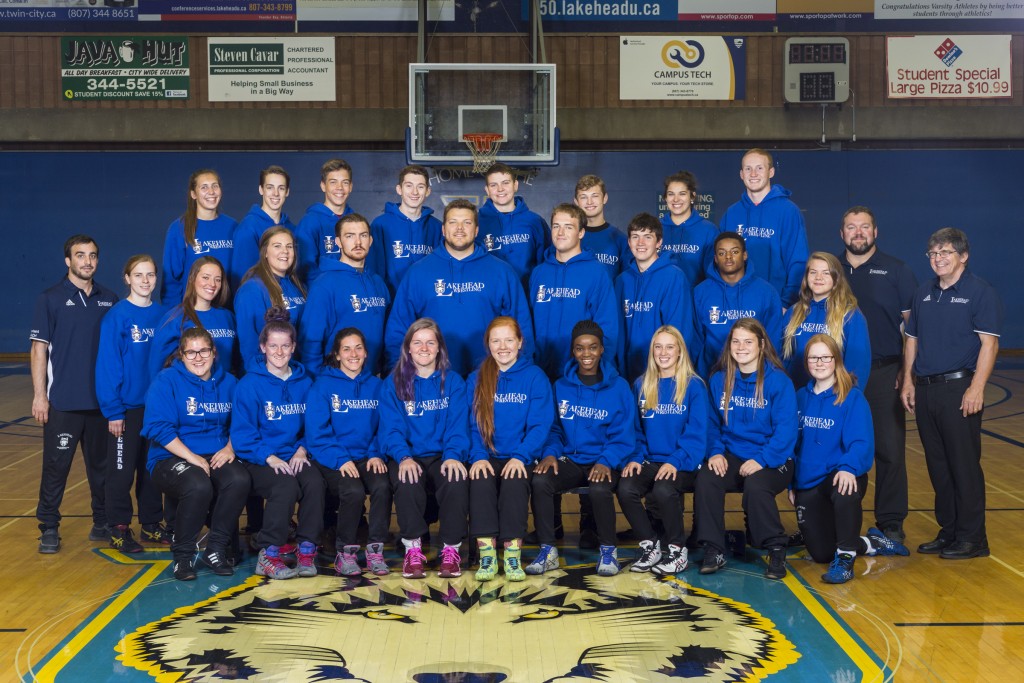 Lakehead is coached by Francis Clayton and assisted by Steve Gross and Justin BeauParlant, while Algoma is coached by Lakehead Alumni Trevor Manchester.
Below are some of the matches that will take place:
| | | |
| --- | --- | --- |
| Wt. | Lakehead University | Algoma University |
| 61 | McKenzie Hall | Skyler Perron |
| 68 | TBD | Natasha Doroodian |
| 61 | Marco Palermo | Brody Collison |
| 72 | Kevin Leatherdale | David Serra |
| 74 | Jesse Leach | Bryce Davis |
| 81 | Ryan Barney | Farhang Nouri |
| 86.8 | Ryan Barney | Jordan Campioni |
| 94.1 | Jacob Luczak | Stephen Kreyenbuhl |
| 104 | Drew Anderson | Theo Dracopolous |
| | | |
| | | |
| 81 | Brody Evens LWC | Scott Wolowich AWC |