Wrestling adds Delaney Johnson and Ryan Barney to Roster
Lakehead Wrestling is pleased to announce the commitments from both Delaney Johnson and Ryan Barney. Both Ryan and Delaney are graduates from Central Elgin CI, St Thomas Ontario and winners of their region's (TVRA) Most Outstanding Wrestler award, Delaney won it in 2016 and Ryan in 2017.
Both wrestlers have experienced success at the Local, Regional and Provincial levels.
Delaney Johnson says, "When I saw the campus and met the many people who will be supporting me throughout my degree, I knew I was at home."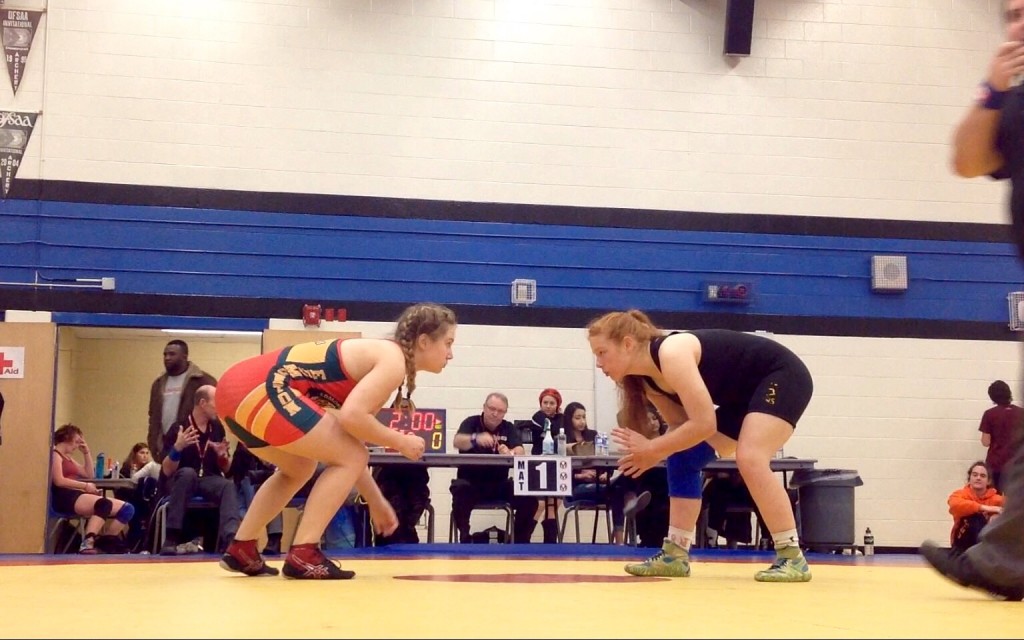 Delaney Johnson (right)
Delaney is a three-time OFSAA competitor, placing fifth in 2017. Delaney will be pursuing her Honours Bachelor of Environmental Management in the fall.
Ryan will compete at 83 or 90 kg this coming season giving the Thunderwolves the much-needed depth in heavier weight classes. Ryan was in the top 8 this year at OFSAA, placed 6th at the Juvenile Provincials in 2016 and has placed 1st in multiple local tournaments.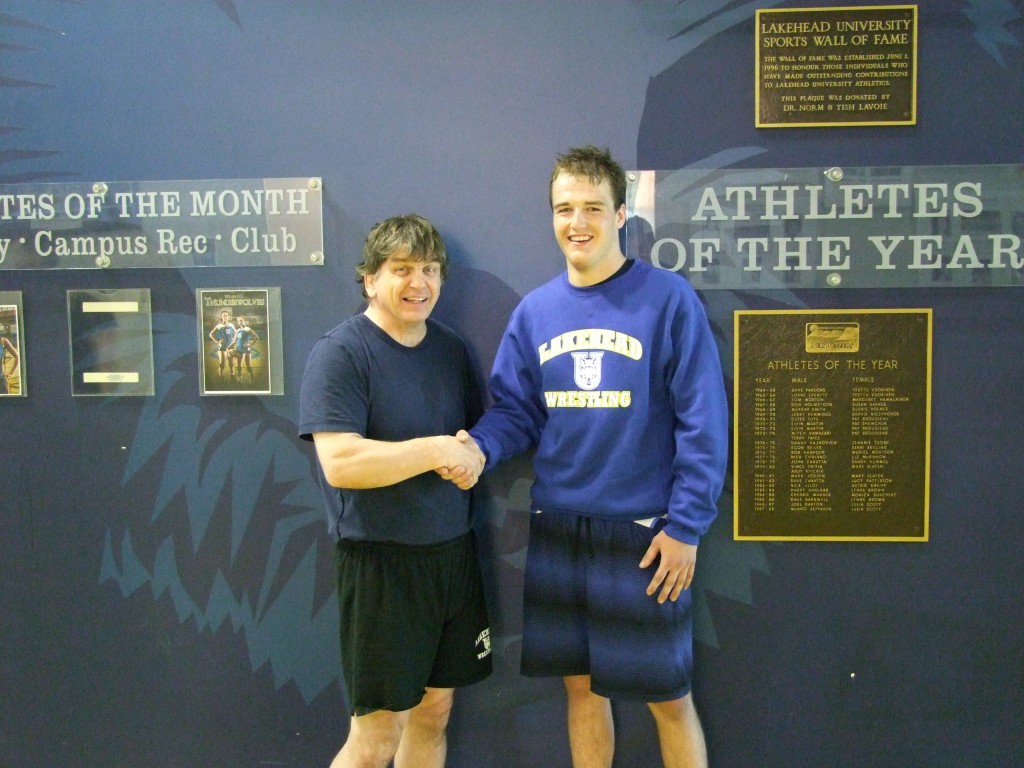 Ryan with Coach Clayton
"Both Ryan and Delaney work very hard. They will add a lot to our program." – Coach Clayton