WVB off to Western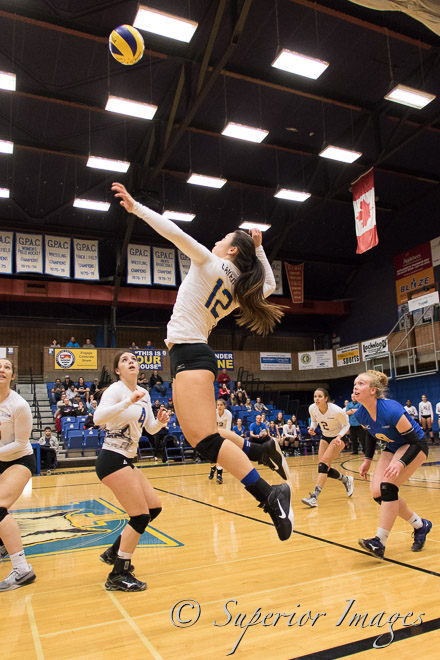 The Lakehead women's volleyball team is on the road to London, ON to take on the University of Western Ontario Mustangs (5-0) both Friday and Saturday night.
"Western is a team with the most physical athlete in the OUA, Kelsey Veltman. She is a one woman wrecking crew and is very physical, passionate and consistent."- Coach Green
"The key to western is to make sure that her points are the ones you try to cope with while making sure that the other athletes on their team are limited in their impact", comments Coach Green. "Our job will be to control all the players around her while taking a serious approach to limiting her overall success."
A tough match up for the Thunderwolves as they face another top team that is nationally ranked in the top 10. Lakehead is coming off two tough games against McMaster this past weekend, and are continuing to push forward and grow as a team this season.
"We have to serve tough and recognize smart. We will be in a good position to attack them aggressively from the wings but we will need production from our middles to maintain balance." -Coach Green
"All in all we get to test ourselves against a powerhouse team that is expected to win the West." – Coach Green
The Thunderwolves are up for the challenge and will play their first game against the Mustangs on Friday night at 7:00pm.
Weekend Volleyball Schedule
Friday November 18
7:00pm at Western
Saturday November 19
7:00pm at Western
Webcast of these games will be available via OUA TV