WVB will Start Season at McMaster Thanksgiving Classic
The Lakehead Women's Volleyball team is playing their first games of the season this weekend at the McMaster Thanksgiving Classic.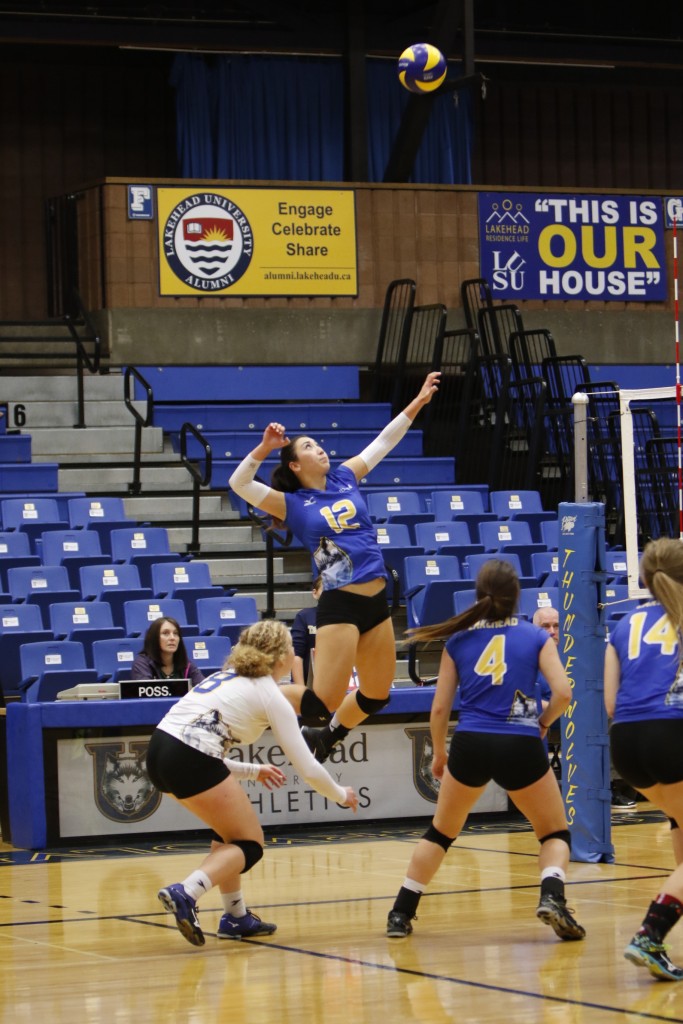 "McMaster has always been gracious in including us in this event every year that I have been at Lakehead, and it is a great pleasure to be at it again this year", says Coach Green.
The Thunderwolves will face Ryerson University in their first game of the tournament and move on through the draw depending on if they win or lose. Ryerson won an OUA silver medal last year and will be hosting the CIS National Championship this upcoming March.
Coach Green comments that Ryerson's senior left sides are very smart and the women must be ready to compete against a very physical and quick middle that has the ability to "plant a ball anywhere on the floor at any time".
"Ryerson plays a discipline and physical style. We have to be strong at the service line and be physical on defence," says Coach Green.
"This weekend, our goal as coaches is to run through line-ups and evaluate our training thus far to see where we are at in preparation for our first 4 games on the road to start the OUA season." – Coach Green.
October 6 Lakehead vs. Ryerson at 4:00pm