XC Runner Rebekkah Pyle heads to U SPORTS Championships
First-year Rebekkah Pyle (Burlington, ON) has had a great debut at the university level as she will travel to Victora, BC this weekend to compete in the 2017-18 U SPORTS cross-country Championships.
"I am looking forward to this weekend. It will be great to experience competition at a higher level and to see how hard I can push myself." – Rebekkah Pyle
All of Rebekkah's hard work has paid off as she was named OUA Female Rookie of the year a few weekends ago. Pyle placed 21st overall at the OUA Championships in a time of 29:33 and in the top 20 of her last three races prior (12th at Blugold, 13th at Roy Griak and 19th at Bayfront Open).
Pyle came to Lakehead from Notre Dame Catholic Secondary School as she is studying in the Concurrent Education program in Kinesiology. Rebekkah did not compete in High School sports until her senior year where she raced for the OFSAA Championships, finishing 34th.
"Rebekkah has had a great first season as a university runner and the U SPORTS Championships will be another chance for her to test herself against some of the best runners in the country.  I am excited to see what she can do on Sunday." – Coach Kip Sigsworth
The race is hosted by the University of Victoria and will take place on November 12 at 1:00pm
Click Here for more information on the Championships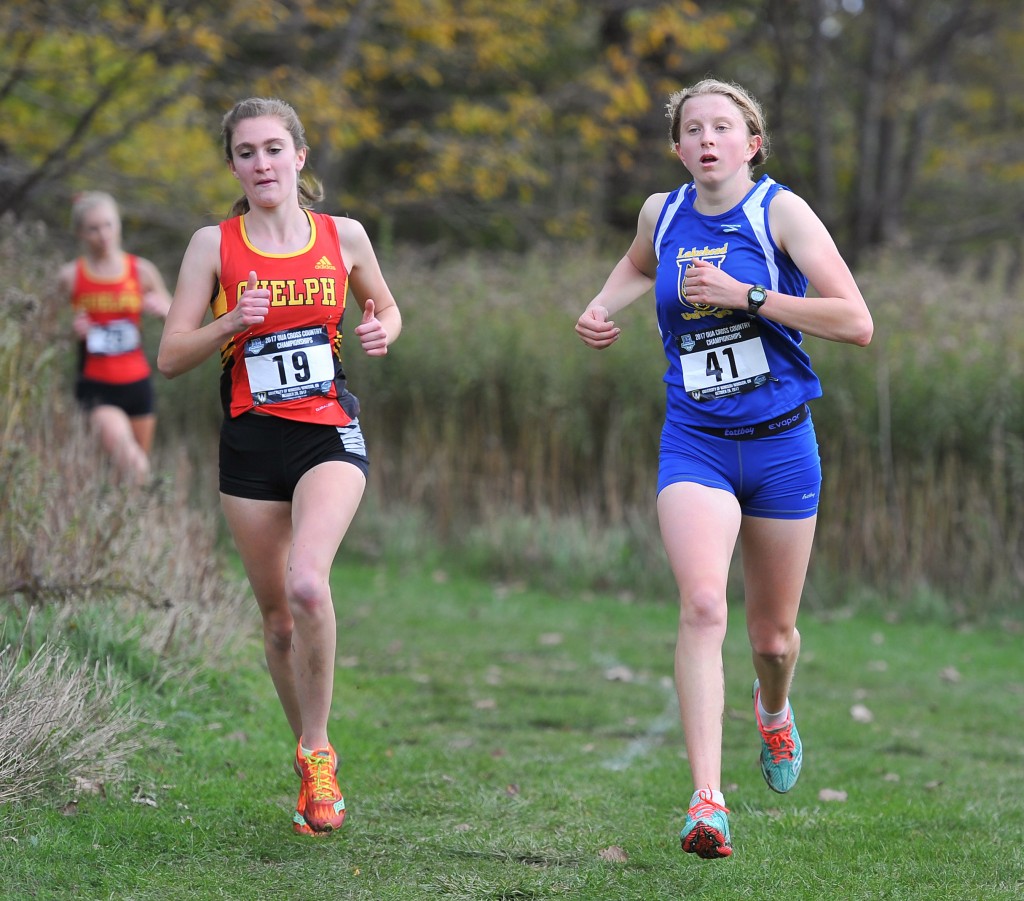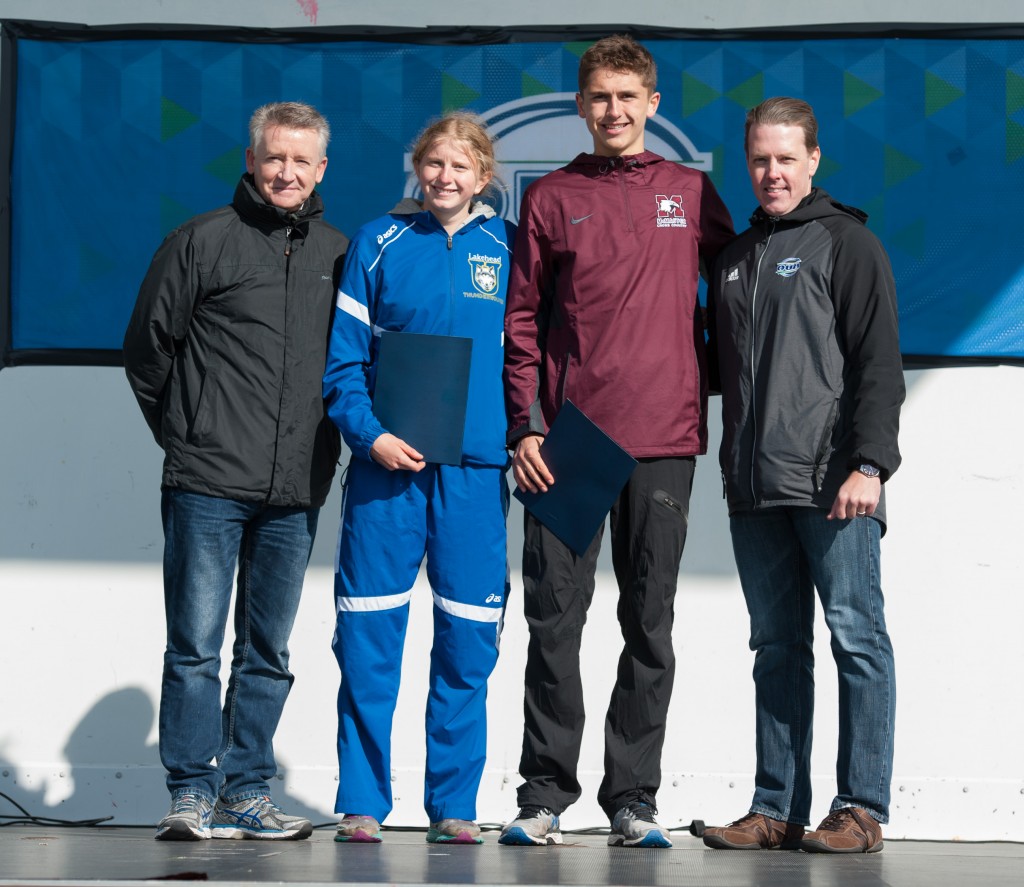 (Rebekkah racing at the OUA Championships and receiving Rookie of the Year)
Photo credit: Kevin Jarrold