Thunderwolves VS Algoma Thunderbirds
October 14, 2017
1:00 pm - 3:00 pm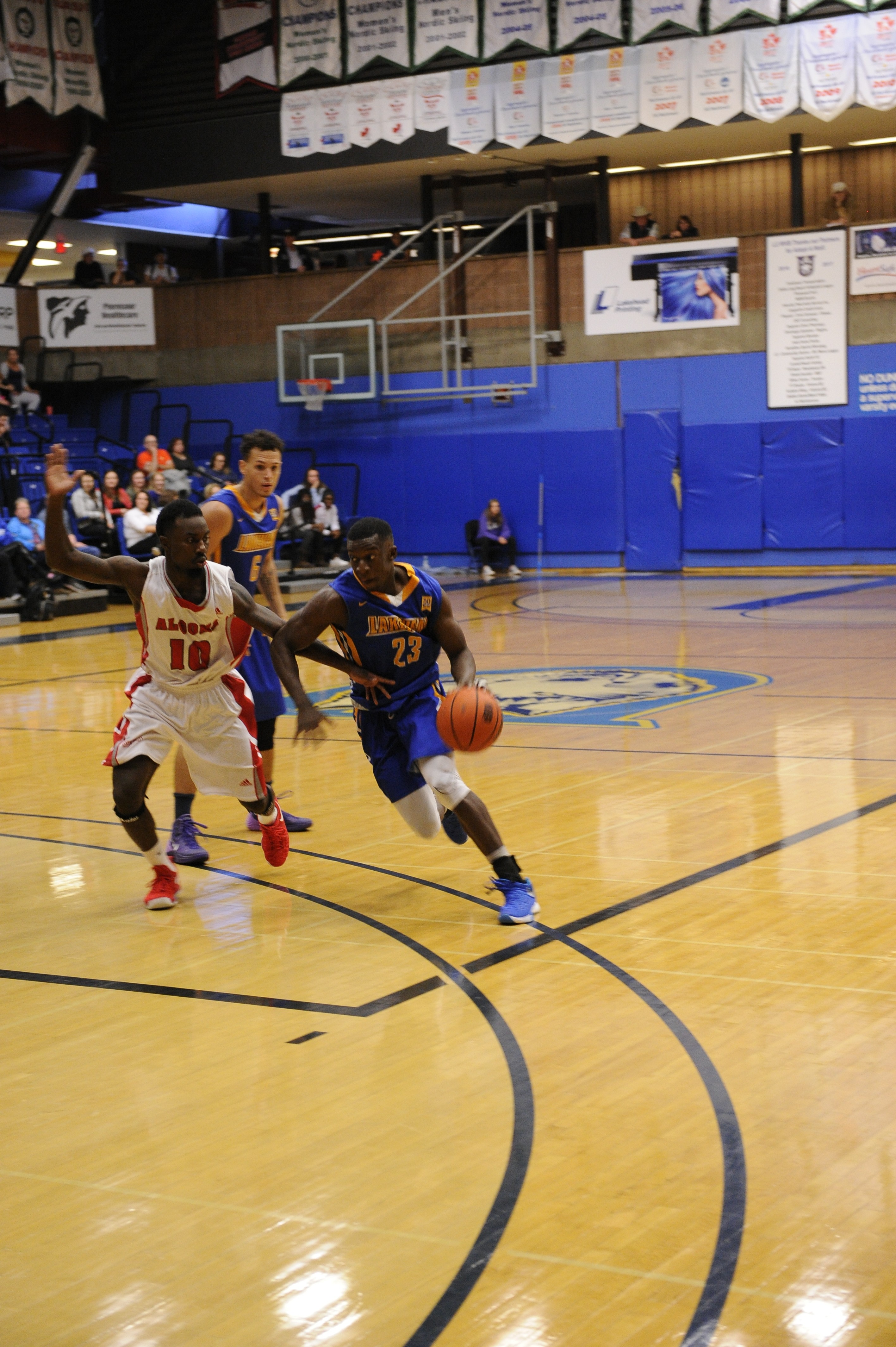 Thunder Bay
LU Fieldhouse
Thunderwolves
Algoma Thunderbirds
85
86
Game Review
The Lakehead men's basketball team lost a tough non-conference game, 86-85, to the Algoma Thunderbirds today in the Thunderdome.
The Thunderwolves came out ready to play after last nights 76-50 loss to Algoma. Lakehead led at the half 41-40 and the two teams continued to battle into the second half.
The Thunderwolves were down 1 with 2 seconds left in the fourth and were fouled but missed both free throws, ultimately losing 86-85.
"Better effort tonight from our guys. We had  chances down the end but just didn't finish them off. Great learning weekend for us." – Coach Manny Furtado
Kache Kopec and Nick Burke led the Wolves with 19 points each and Lequan Cseri-Hylton put up 12, going 3-5 from the three.
The Thunderwolves are off to Manitoba next weekend for more non-conference games.