Lam breaks records in Thunderwolves final regular season game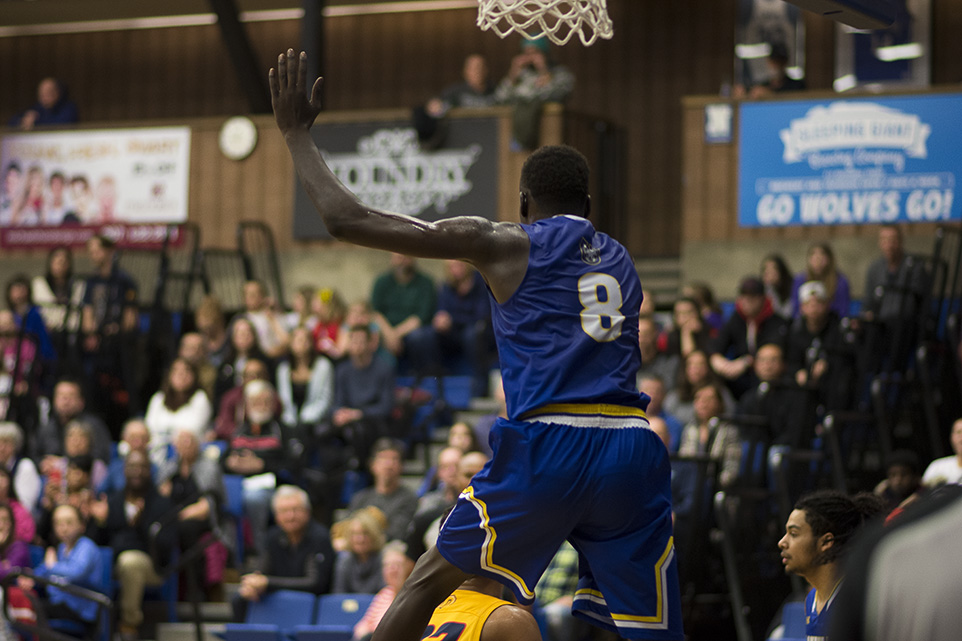 The Lakehead Thunderwolves finished the OUA regular season with a bang, defeating the Queen's Gaels 114-76 Saturday night at the Thunderdome.
The Thunderwolves held the lead the entire game, outscoring the Gaels 28-16 in the first quarter and were up 57-41 by half time.
"It was a good win tonight against a tough Queen's team," said head coach Ryan Thomson.
"The guys played with urgency and passion tonight. It's a good win to build momentum."
The Thunderwolves started the game by recognizing graduating seniors Isaiah Traylor, Quincy Johnson and Kevin Ndahiro.
After being honoured as one of the graduating seniors, Traylor went on to record a game-high 40 points.
Forward Lock Lam recorded a career-high nine blocks, breaking not only the Lakehead record for most blocks in one game but also most career blocks with 130 blocks in 46 games.
The Gaels were led offensively by Cole Syllas, who finished the game with 21 points, while Luka Syllas grabbed seven rebounds to lead them defensively.
The Thunderwolves will be back in action for their first playoff game on Saturday, Feb. 22 after a first-round bye.