Nordic Skiing adds Max Hollman to 2020/2021 Roster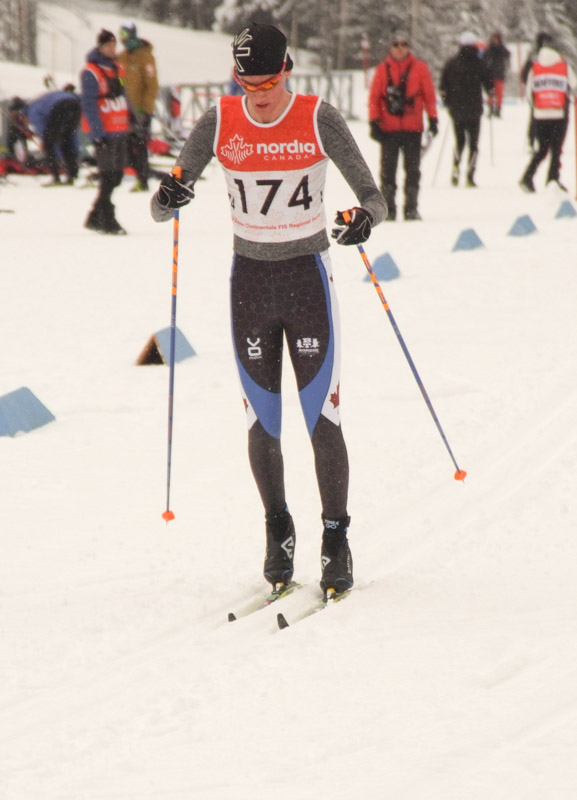 Lakehead Varsity Nordic Skiing is excited to announce the addition of Max Hollman to our 2020/2021 Roster.  An immense talent who currently races locally for Big Thunder Nordic Ski Club, Max joins the Thunderwolves as a top tier racer in this year's recruiting class, having established himself as one of the fastest distance skiers his age in Canada.
"Having coached Max for the past two years on our club team, I have seen him grow from a very raw and keen talent with a big engine to someone who puts in the time every day with absolute commitment to getting better."  said Head Coach Adam Kates.  
As the top skier his age provincially, Hollmann turned heads at last year's World Jr. Trial races where he placed 9th overall in the Jr. Men's 10km classic, competing against athletes 2 years older.  "Max is the kind of athletes who is fearless in his training and comes to practice every day ready to work.  He will be a great addition to our team and will instantly be a contender for medals at the OUA level and I see great things for him on the international scene in the future." said Kates.
Of his decision to stay local and compete for the Thunderwolves, Hollmann stated "I chose Lakehead for its elite Nordic Team and because of the teams long history of helping athletes reach new levels athletically.  I have trained with many of the guys from the team over the past few years and I felt that this was the best step for me to improve and continue to grow as an athlete."
In the classroom, Hollmann will study mathematics and is keen to continue his commitment to academics as well as focus on the pursuit of his athletic goals.  "I look forward to working hard with the rest of the team and pushing each other to new limits as well as balancing a full academic schedule this coming year."
Hollmann recently graduated with honours from Hammarskjold High School this past spring where he also competed in track and field, volleyball and cross country running, representing his school at OFSSA numerous times.