Thunderwolves VS
February 25, 2017
8:00 am - 5:00 pm
Thunder Bay
LU Fieldhouse
Game Review
The Lakehead track team competed at the OUA Track and Field Championships this weekend at York University.
Derek Patterson was second in his section and 11th overall in the men's 3000m in a personal best time of 8:42.04.  Joe McDonough won his section of the men's 600m and finished 9th overall in a time of 1:22.13.
"Great run by Derek in the 3000m – he ran tough and with confidence and it paid off.  He has a bright future ahead of him.  I was proud of the way Joe came back from a nagging hamstring injury to finish the season strong.  Although we will not be sending any athletes to Nationals for the first time in 7 years, I am happy with the improvement the team has shown over the season.  There is a lot of work to do this off season but we are on the right track." – Coach Sigsworth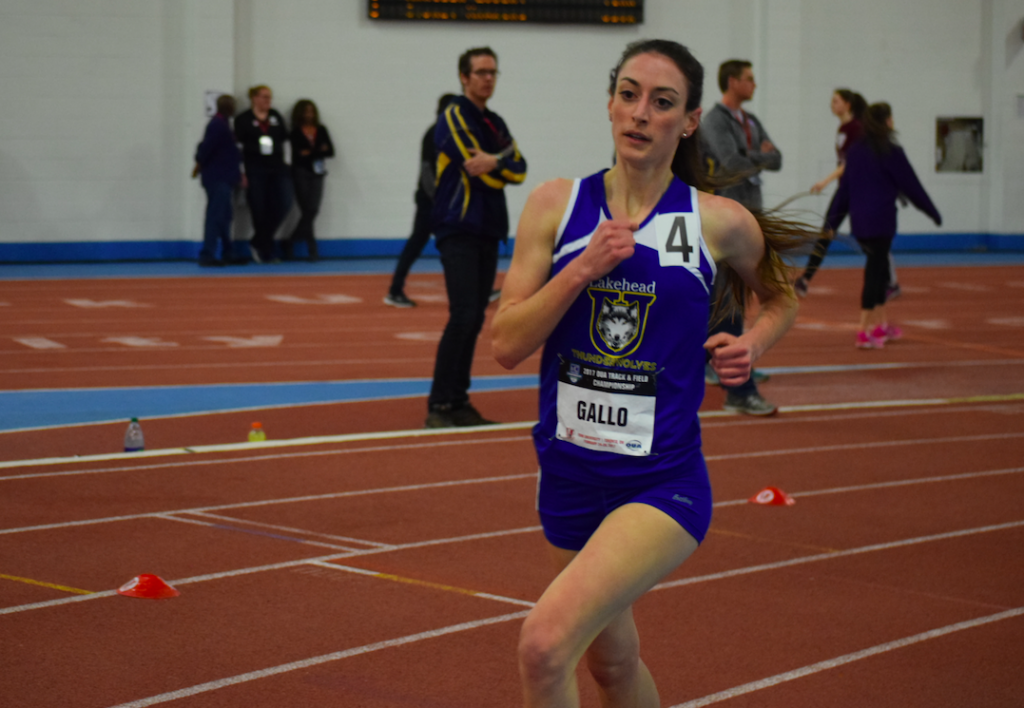 Kayla Gallo placed 23rd overall in the women's 1500m and 18th in the women's 3000m with a time of 11:09.72. Heather Maxfield finished the women's 600m with a time of 1:40.59 placing 19th.
The OUA Track and Field Championships wraps up the Thunderwolves track and field competition for the 2016/2017 season.
See Full Results here
Lakehead Athletes
(place/event/time)
Joe McDonough – 9th Men's 600m 1:22.13
Heather Maxfield – 19th Women's 600m  1:40.59
Derek Patterson – 19th Men's 1500m 4:12.69; 11th Men's 3000m 8:42.04 PB
Kayla Gallo –  23rd  Women's 1500m 5:02.49; 18th Women's 3000m 11:09.72