Thunderwolves VS CIS Championships
November 14, 2015
9:00 am - 12:00 pm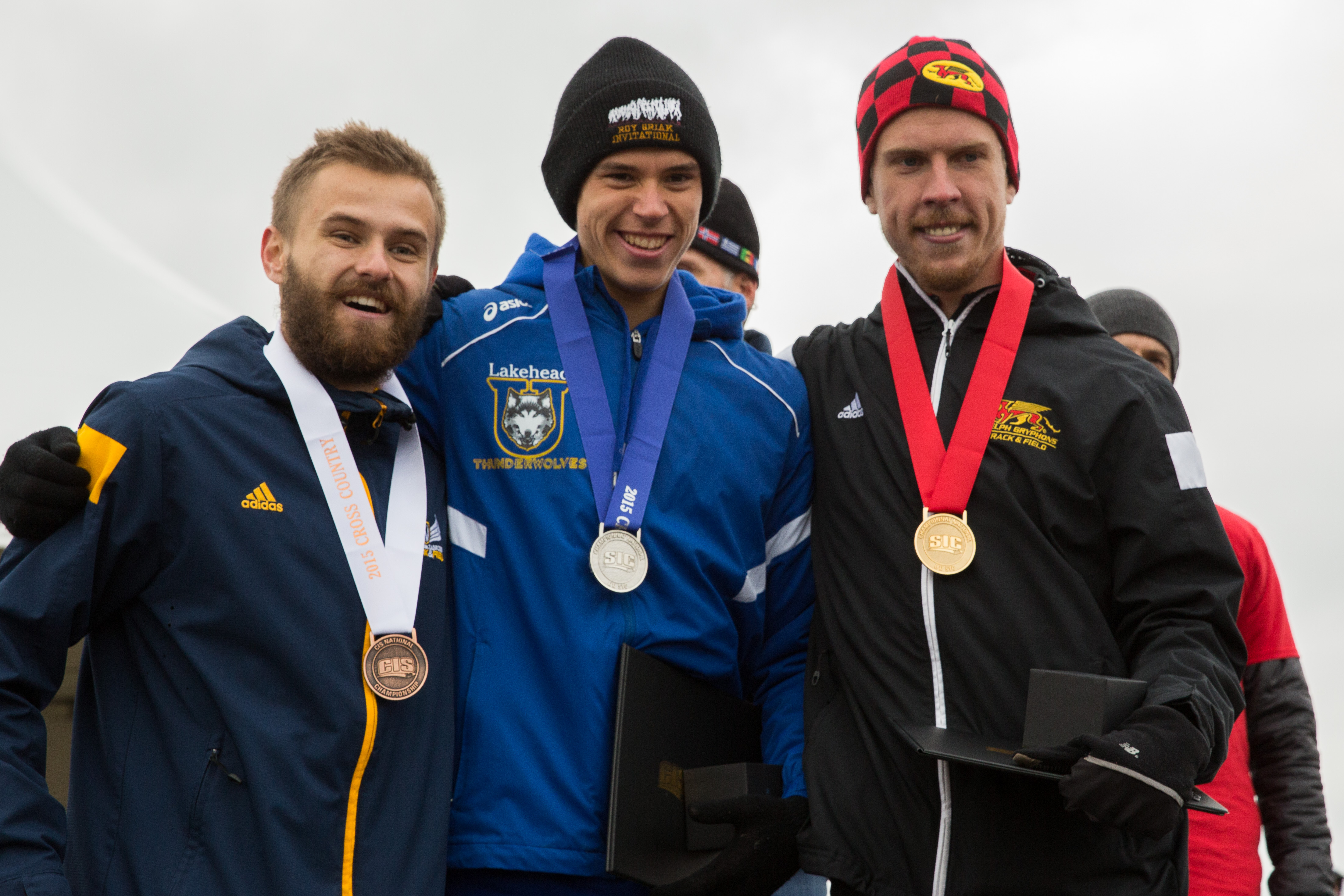 Guelph
U Guelph Arboretum
Thunderwolves
CIS Championships
Kevin Tree Silver
LU Team Places 12th
Game Review
Tree Wins CIS Silver Medal
Hugh Mullally | Cross Country
Kevin Tree stepped up once again, this time in the biggest race of the season, winning the silver medal at the CIS Championships in Guelph. The Thunderwolves team placed 12th overall.
On a brisk day at Guelph's Arboretum, Tree was the race leader for 80% of the race. On the last lap, Guelph's Aaron Hendrikx and uVic's Olivier Collin broke away from the lead pack, with Tree following about 15 meters back in third place.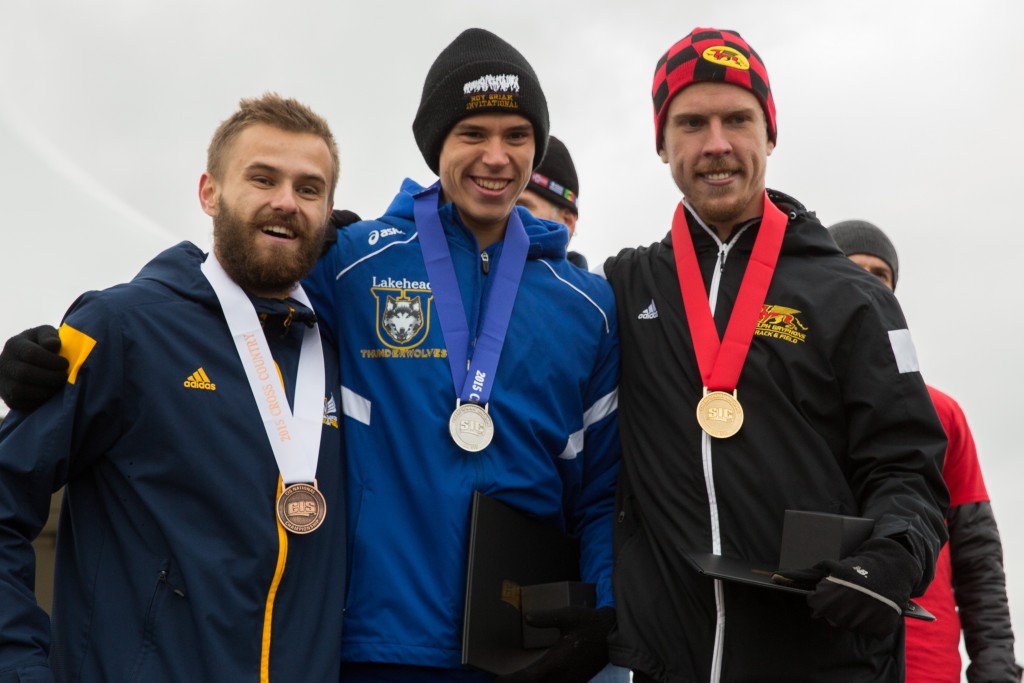 Hendrikx then found another gear, leaving all others behind in the final 500 meters of the race, as Guelph supporters ran alongside the course clapping and yelling support as the speedy Gryphon captured the gold medal.
Tree did not fall that far behind, however, and in the final strides of the race was able to catch Windsor runner Paul Janikowski and placed 0.3 seconds ahead of the Lancer, capturing Lakehead's first CIS medal in school history.
"Great day for Tree. He looked smooth and controlled the first 7km and then responded well when the break happened," explained coach Kip Sigsworth. "He has had an amazing last 12 months and he deserves it after the work he has put in.  Overall not a great day for the men's team but they battled hard and we will learn from this and move on."
"Really happy with the results today," said Tree. "Got out fairly well despite a congested start and made my way to the front around the 1km mark. I managed to get the Windsor guy in the last steps of the race for second. I couldn't be happier with this season."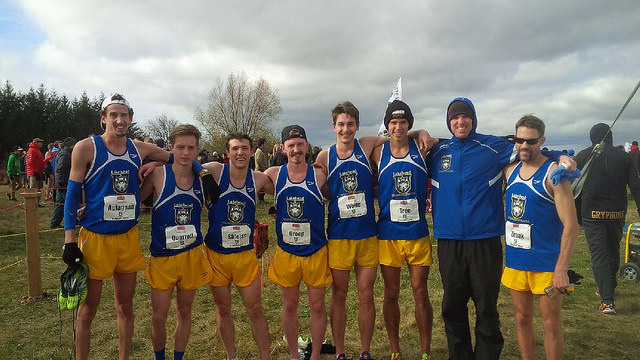 Rounding out Lakehead's results were Dominique Aulagnon (57), Trevor Zimak (75), Mason Quarrell (77), Tyler White (80), Gavin Shields (96) and Kenny Groop (108).
With his finish, Kevin Tree has qualified for the FISU Games this March in Italy. The Canadian team will be coached by Kip Sigsworth. Further details about Sigsworth's appointment to the post will be released in the near future.
Lakehead Results
1. Kevin Tree (2)
2. Dominique Aulagnon (57)
3. Trevor Zimak (75)
4. Mason Quarrell (77)
5. Tyler White (80)
6. Gavin Shields (96)
7. Kenny Groop (108)
Team Standings
1. Victoria (69)
2. Guelph (82)
3. Laval (111)
4. McMaster
5. Windsor
6. Trinity Western
7. St FX
8. Queen's
9. Calgary
10. McGill
11. Western (288)
12. Lakehead Thunderwolves (291)
13. U of Toronto (303)
14. Alberta
15. Dalhousie
16. Sherbrooke
17. Wilfrid Laurier
18. U Montreal
19. MacEwan