Thunderwolves VS OUA Championships (@ U of T)
October 30, 2016
9:00 am - 12:00 pm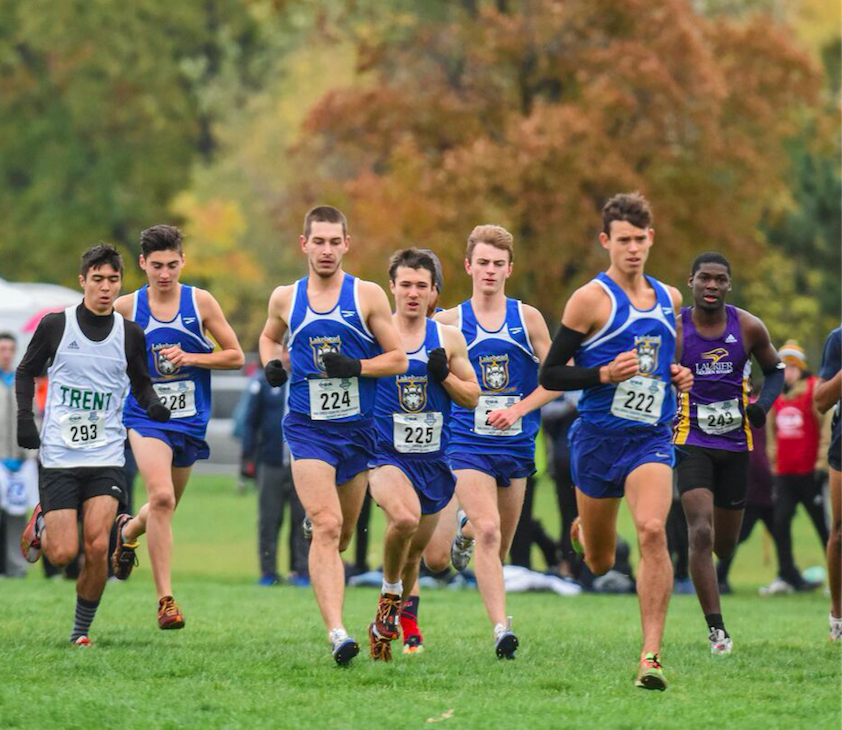 Toronto, Ont.
Centennial Park
Thunderwolves
OUA Championships (@ U of T)
N/A
N/A
Game Review
It was a great day for the Lakehead Cross Country teams as they ran in the OUA Championships at the University of Toronto. Kevin Tree won the silver medal with a time of 30:43 and the men's team overall placed 7th.
"Good day – I was proud of the way the athletes fought today," commented Coach Sigsworth.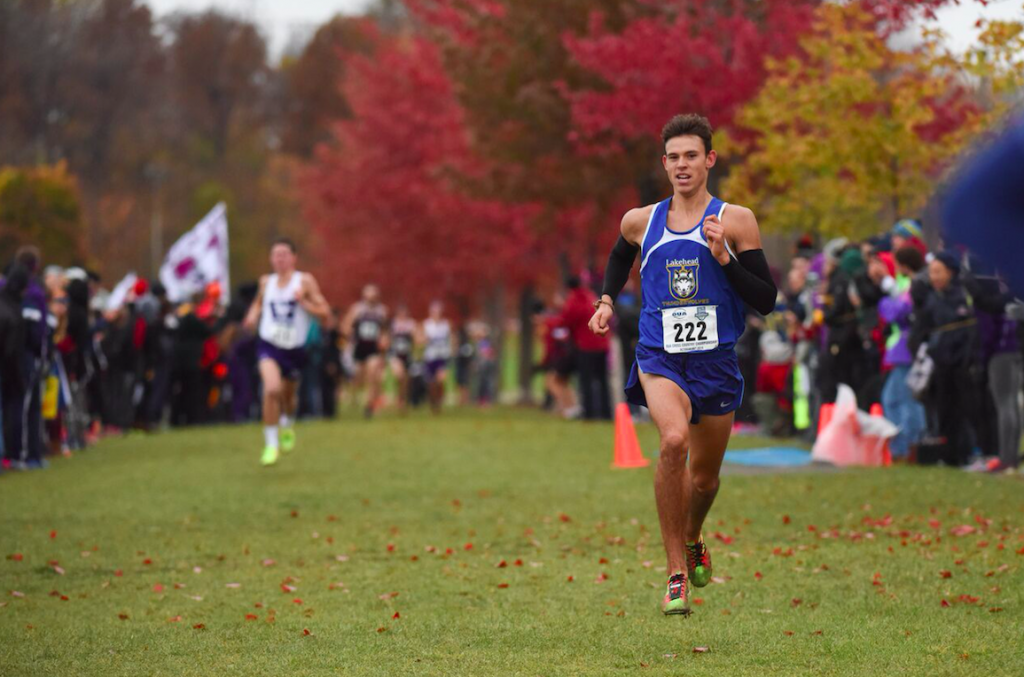 Tree came right out of the gate leading the pack and pushing the pace. Tree and two others, eventually broke away from the pack and would soon be the runners fighting for the top of the podium.
With 2km left, Tree and 1st place winner Cory Bellemore, of the Windsor Lancers, competed with each other until the last 400m where Bellemore made a hard move for the finish. Tree finished 8 seconds behind Bellemore and 5 seconds ahead of the bronze medalist, Jack Sheffar from Western.
Tree was once again named a first team all-star.
"Tree was great today – he missed some training this last couple of weeks, so we are pleased with second."
The men's team successfully finished 7th overall with 183 points. Tyler White finished 37th at 32:23 with Gavin Sheilds (44) and Derek Patterson (46) not far behind.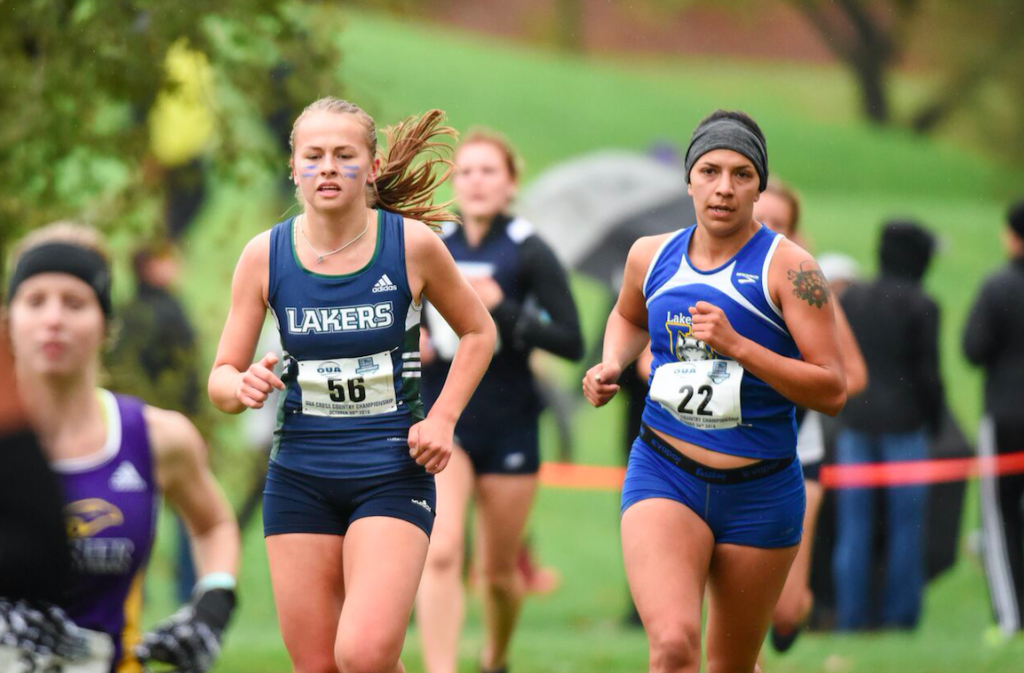 On the women's side, both Heather Maxfield and Natasha Frank ran well. Maxfield placed 35th with a time of 22:40 and Frank (80) crossed the finish line at 24:59.
"Heather was a beast today, another great run for her."
With a great end to the season for the rest of the team, Kevin Tree will now break until November 12 where he will race at the CIS Championships in Quebec City.
Lakehead Runners
(Overall/yr./time)
Men:
2 Kevin Tree SR 30:43
37 Tyler White SR 32:23
44 Gavin Sheilds JR 32:57
46 Derek Patterson FR 33:05
55 Joe McDonough SO 33:53
80 Josh Stovel FR 36:05
Women:
35 Heather Maxfield SR 22:40
80 Natasha Frank JR 24:59
Men's Team Standings
 Western, 53 points
Windsor, 60
Guelph, 72
McMaster, 95
Queen's, 109
Toronto, 164
Lakehead, 183
Waterloo, 238
Laurentian, 293
Laurier, 322
Brock, 325
York, 343
Ryerson, 373
Nipissing, 392
OUA first team all-stars (top 7 finishers)
Corey Bellemore, Windsor, 30:35.8
Kevin Tree, Lakehead, 30:43.2
Jack Sheffar, Western, 30:48.5
Jeffrey Tweedie, McMaster, 30:54.1
Connor Darlington, McMaster, 30:56.4
Ben Carson, Western, 30:57
Brayden Seneca, Guelph, 31:03.6