Local Runner Derek Patterson Commits to Lakehead
This week's 'Thunderwolf Thursday' recruiting announcement belongs to coach Kip Sigsworth, of Lakehead's cross country running and indoor track teams, who announced his first recruit of 2016. The newest member of the Thunderwolf family is local runner Derek Patterson, of Hammarskjold High School.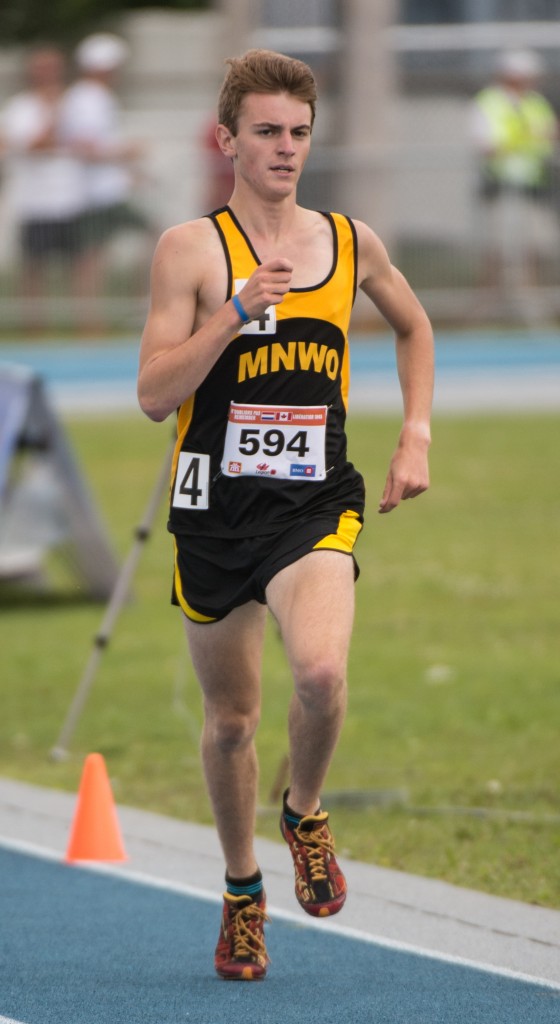 Patterson has held a connection to Lakehead Running since he began as a youngster in the program's Track Fundamentals training as an elementary student, under the instruction of Lakehead runner Anthony Pucci. From there he graduated to the High School program under coach Sharon Komar, and has been training with the Lakehead varsity group for the past year.
"I am excited to begin my CIS running career, with a university that boasts some of the finest runners in the country and a nationally ranked coach," says Patterson, who will begin a bachelor's degree in science with a major concentration in biomedical physics.
Some of Patterson's athletic achievements at the 2015 OFSAA championships included a 14th place finish in the senior boys cross country race and a 10th place finish in the 3,000m on the track. Derek's personal best in the 3,000m is 8:47.12.
"We are very excited that Derek has decided to come to Lakehead," says coach Kip Sigsworth. "He's a great student and a tremendous young man who will make our program better. He has worked his way up through our Junior Development Program and I am honoured that we will have the chance to continue to work with him and see him develop over the next four to five years."
'Thunderwolf Thursday' interview w/ Kip Sigsworth re: Derek Patterson