Thunderwolves Cross Country and Indoor Track Team Welcomes Jett Dobson to 2020 Recruit Class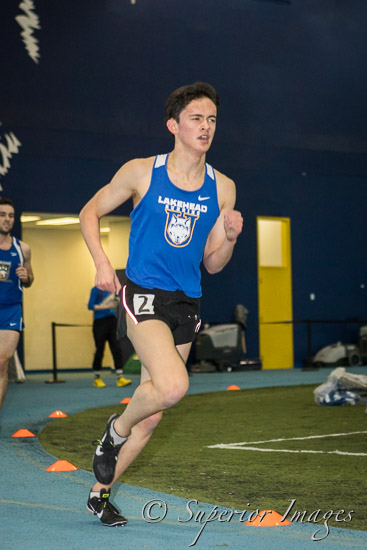 Lakehead University Cross Country Running and Indoor Track is proud to announce the commitment of Jett Dobson from Thunder Bay and Hammarskjold High School.  
Jett has trained with the Lakehead Running Club for the last 2 years while also finding success as a swimmer with the Thunderbolts Swim Club.  He has made the decision to focus on running in university.  
Jett had a successful high school career, twice being crowned the NWOSSAA Senior Boys Cross Country Running champion and winning the 800m, 1500m, and 3000m on the track at NWOSSAA last year.  He was 19th at the OFSAA Cross Country Running Championships last fall and is coming into Lakehead with personal bests of 4:10 for 1500m and 9:19 for 3000m.
Coach Kip Sigsworth is honoured to have the opportunity to continue to work with Jett during his University career. "Jett comes into University with a tremendous upside.  He focused mostly on swimming in high school and I am excited to see what he can do now that he is focused on running full time. Jett is an excellent competitor whose biggest strength is his ability to step up his game on race day.  Adapting to an increased running volume will take time but Jett has the potential to be an excellent university runner." said Sigsworth.
Jett will be studying Physics with a concentration in Biomedical Sciences and is excited to get started in University.
"I chose Lakehead because the school offers a top tier education with small class sizes. I ran with the Lakehead running team in my final two years of high school and enjoyed the camaraderie and training environment that the team offers. Finally, being able to pursue my academic and athletic goals while living at home was very attractive." said Jett.